OK, So frankly, we could watch Antoni Porowski from Netflix' Queer Eye reading the phonebook, and it would still be adorable AND sexy.
But you know what's even hotter? Hearing Antoni read thirsty tweets, and talking about sexual choking and safe words.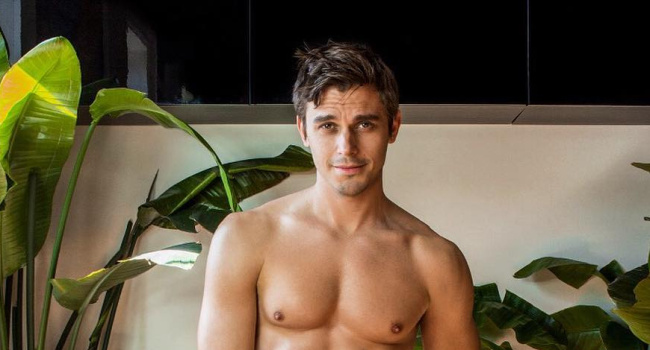 35-year-old Antoni Porowski is usually known as Queer Eye's food guy. Of course, he's also known as a model who gets semi-naked on Twitter, or semi-naked on magazine covers, but we're veering away from the topic at hand.
https://www.instagram.com/p/B1_2AE3nlRV/
Antoni took part in BuzzFeed's video series of celebs who read thirsty tweets (We've had Shawn Mendes do it, and Nick Jonas, and Troye Sivan, and, yes – they should change the name to "Hot Guys reading thirsty tweets".)
Anyway, with Antoni, things started somewhat tame, with tweets about naked cooking, Antoni's "very sensitive" nipples, and his bulge.
However, things took another turn, when Antoni started giving tips – from his own experiences – on choking. Hmm. Watch it all here: