Ansel Elgort, the 23-year-old actor and singer who you might know from The Divergent Series, or, more likely, from The Fault in Our Stars was a true sport this week, when he was asked during an interview to do a karaoke version of Justin Bieber's Despacito.
It didn't go so well, as you'll see in a minute… but, other than a few laughs, we did get something out of it – Ansel doing some hot dance moves, featuring… his crotch.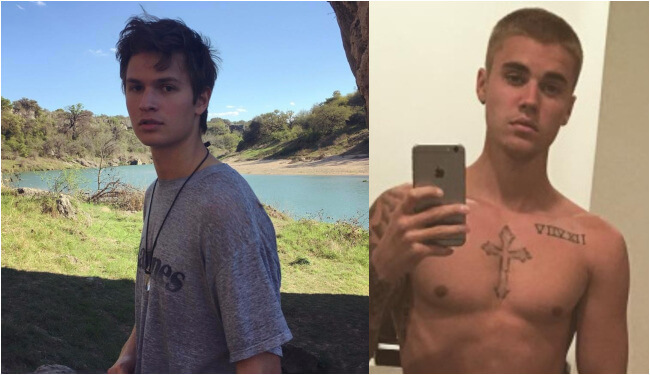 Ansel Elgort, who is promoting his newest summer comedy these days – Baby Driver, was interviewed with his co-star, Eiza Gonzalez.
https://www.instagram.com/p/BRsGS7hgRae/?taken-by=ansel
When Ansel was asked to sing Luis Fonsi and Justin Bieber's mega-hit, "Despacito", he was kind of OK with the English words… but the Spanish part was a bit of a disaster.

The fix? Some dancing.
When @AnselElgort sings #Despacito 😮😭🤤🤤😍😍❤️OMG!! And that dance! I'm dead! 😌 pic.twitter.com/v6NmnO3cgC

— Nadia Carmina (@dragonflyn) June 23, 2017
And here's the original Bieber remix: