Gay YouTuber Jake Stone keeps getting into troubling situations over Grindr. Last time we heard about the incident in which he was lured into the mansion of a famous closeted celebrity, and in his latest video, Jake tells the story of how a hot hookup recorded their sex – without even asking for permission.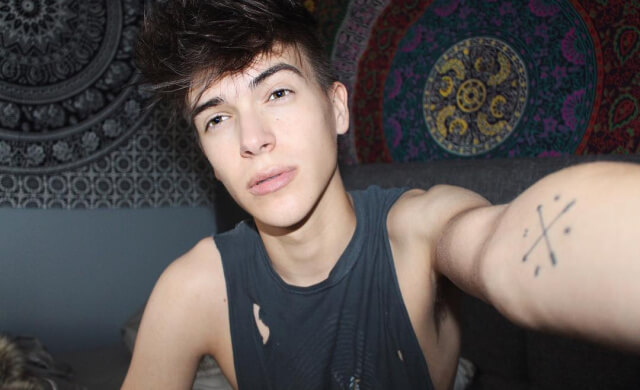 "Two summers ago I became single after separating from my boyfriend", Jake begins his story. "I re-downloaded Grindr but spent the entire summer with friends."
And then – the guy appeared in town:
In mid-august this guy messaged me. I've never seen him before, but he was really handsome. I used to get super nervous with meeting up people on Grindr – it would take me a long time to finally agree to meet up.

But this guy… I thought he should actually be in a magazine and not on Grindr. He told me he's in town for just 2 days, and would pay for a hotel.

I was super nervous but I told him yes – because he was absolutely gorgeous, well-built and an ex-marine. We met at the hotel, I remember when he was getting out of his car, my heart dropped – "he's the hottest thing I've ever seen in my life".

We get into the hotel room and he has a backpack. Then he pulls out an iPad with a stand. "I'm just going to set my iPad right here…"

I was really nervous and confused. When I look back I think – how did I not realise what he was doing? But I was really anxious…

He proceeds to take his clothes off, I take my clothes off, his body was… he was gorgeous – and we had sex (twice).

We get dressed, I go back home. A couple of weeks passed, and he texts me – "what's your e-mail? I want to send you something."

And he e-mails me a 20 second clip of us having sex from the point of view of where his iPad was. I was shocked and confused.

I asked him – why did you film us? why did you not ask? 
The guy's answer? Quite surprising. Find out by watching the full video right here: