Out U.S. figure skater Adam Rippon has been killing it at the Winter Olympics in South Korea, winning a Bronze medal on his first Olympic appearance. But there's one more thing that's been troubling him (other than homophobic US Vice President, Mike Pence) : The ultra-disappointing, generic condoms at the Olympic village.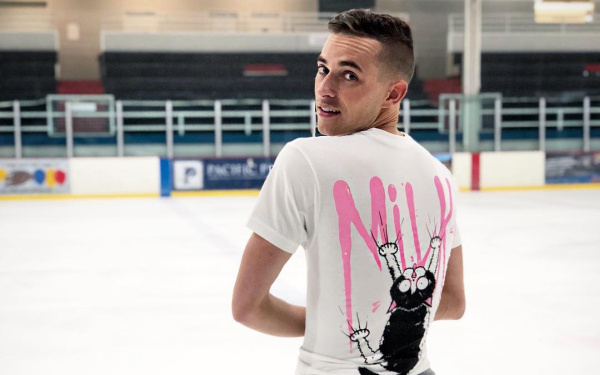 Before the Olympic Games started, it was reported that more than 100,000 condoms would be distributed at the Olympic village in Pyeongchang – the largest number in Olympic history.
Adam Rippon, the 28-year-old openly gay figure skater (and a 2016 Gold Medalist at the U.S. championships), posted a tongue-in-cheek video on Instagram this past Saturday, where he voiced his concerns about the boring condoms.
"I'm not entirely sure what I was expecting", he says. "I thought maybe they'd have like Olympic rings on them or they'd be all different colors, but, no. It's all a myth."
"And I'm not, like, upset. I'm disappointed. It's alright. Life isn't always what it seems and sometimes the condoms are just generic. And sometimes they're not only just generic, sometimes they're only available at the polyclinic outside the gym. And that's okay."
Adam Rippon (@Adaripp) ranting for a minute straight on Instagram about the #Olympics condoms is honestly a MOOD™️. pic.twitter.com/y2JKlpLT3c

— Bo Bayerl (@BoBayerl) February 10, 2018
Adam is known for his hilarious announcements on social media. Last year, he took to Twitter to set the record straight about his… butt. "There's been a lot questions to whether I compete with butt pads on", he wrote at the time. "Let it be known that no, it's just my real butt."
ADAM RIPPON. Because he slays. #WinterOlympics https://t.co/fmMl0C4Amf pic.twitter.com/fkG1KgiTb0

— NBC Olympics (@NBCOlympics) February 12, 2018
Adam's fellow openly gay contestant, freestyle skier Gus Kenworthy, was already disappointed in the past with the lack of sex at the previous Winter Olympics, in 2014:
"It wasn't this fun thing that we thought it was going to be. Leading into it they were like, 'Everybody be on your best behavior because in London they went through 40,000 condoms in the Olympic Village.'

Like, Grindr crashed and Tinder overloaded. Everybody was hooking up and it was like all these testosterone and hormone-filled people. I was excited for that, but I definitely didn't experience that.

[In Sochi] there were like four different athlete villages, and we were in the Alpine village. It was our sport and snowboarding for the most part. So it was the people that we already see at all of our other events, so it wasn't this new amazing horizon of people."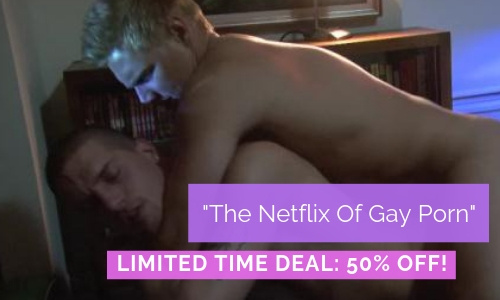 And then there was openly gay UK Olympic medalist Tom Daley, who spoke in the past about the condom situation at the Summer Olympic Games:
"People are in peak physical condition, you've been training so hard, you've been so strict with yourself, and then… it's a big release.

There's a man who walks around with a bag of condoms, and people walk up to him and say 'Can I have one please?'"
Hey, who ever said it's easy being an Olympian?
h/t: HuffPost