Gus Kenworthy, the 24-year-old openly gay American Olympic freestyle skier, is watching the Rio Olympics from home – after all, these are the summer games, and he's a winter athlete. But in a recent interview with Vanity Fair, he talked about all those sex-in-the-village rumours, and the differences between the summer games – and the winter ones.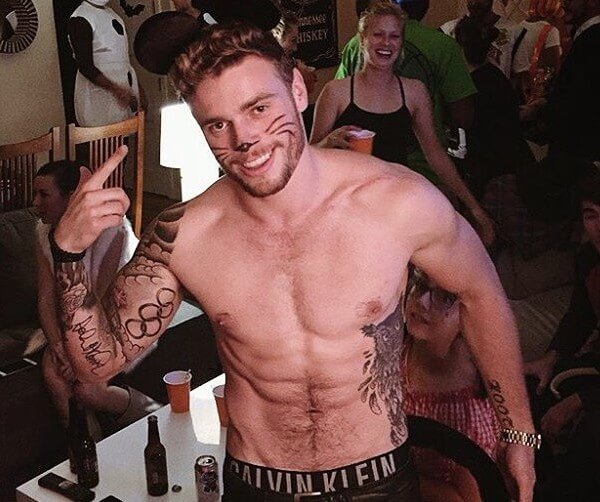 Gus took part in the 2014 Sochi Winter Olympics, held in Russia. "It wasn't this fun thing that we thought it was going to be", he says. Leading into it they were like, 'Everybody be on your best behavior because in London they went through 40,000 condoms in the Olympic Village.'"
And he goes on:
Grindr crashed and Tinder overloaded. Everybody was hooking up and it was like all these testosterone- and hormone-filled people that had been training so intensely and they were in this small village with all these other people that were fit and active and competitive and had been training super seriously.

Suddenly your event is over and you have 10 more days in the village and it's very freeing and you feel like having fun. I was excited for that, but I definitely didn't experience that.

[In Sochi] there were like four different athlete villages, and we were in the Alpine village. It was our sport and snowboarding for the most part. So it was the people that we already see at all of our other events, so it wasn't this new amazing horizon of people."
And does he have his own Olympic crushes?
There were a couple of guys during the Olympics in Sochi that were super fit. And during the summer games any of the sports where people have their shirts off if they're diving or swimming or whatever it's like eye candy.
You're eye candy yourself, Gus.
Read the full interview right here.