Many of us have been curious to see Zac Efron's private parts, and we came close with "Dirty Grandpa". But Zac has at least one male co-star who did better than that – and got to see the real deal.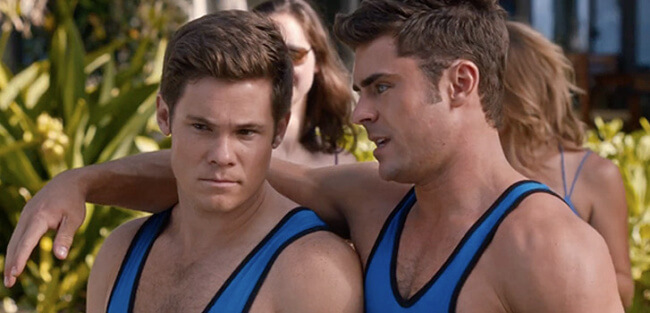 Adam DeVine stars alongside Zac Efron in the new movie "Mike & Dave Need Wedding Dates". Filming took a turn for the better, as DeVine tells The Daily Mail, as he was finally able to fulfill an old wish of seeing Efron's penis.
Turns out that back in 2014, Efron had a cameo on DeVine's show – "Workaholics". "In that scene we do", he explains, "we kept trying to see Zac Efron's dick." And now, on the set of their new film, his wish was finally granted. And the verdict?
"It's a very handsome dick. It's just as veiny as his arms".
So now we know! But wait, there's more! A month later, Zac had something to say about Adam's penis…