Last month, we were all thrilled to get a testimony from Adam Devine (Zac Efron's co-star on "Mike & Dave Need Wedding Dates") about Zac Efron's dick. Now, it seems Adam is changing his tune – but also revealing Zac's reaction to those comments.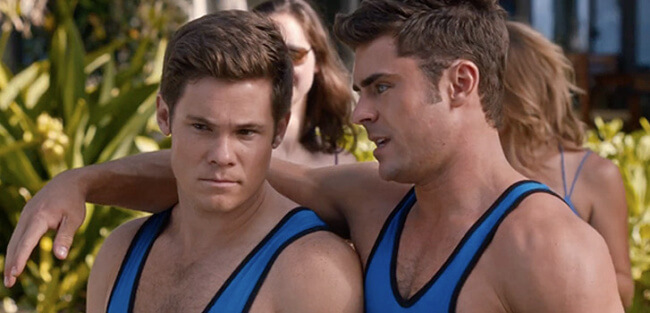 "It's a very handsome dick. It's just as veiny as his arms" – that's what Adam had to say last month, in an interview with The Daily Mail. Now, however, in an interview with Marc Malkin from E! News, Adam claims this was all just a joke. But the "joke" became viral, and Zac Efron took notice:
"Zac was like – Dude, now I should talk about your dick!

And I'm like – No one cares about my dick! Literally no publication will run with that story."
Oh well, we're still waiting Zac.
Watch the short interview right here.