Model and photographer Zachary Howell (who you might remember as "The Sexy Harry Potter") continues to indulge us with sexy "boudoir" photos of himself in various states of undress.
This time, it's a photoshoot in black and white, that reveals… quite a lot.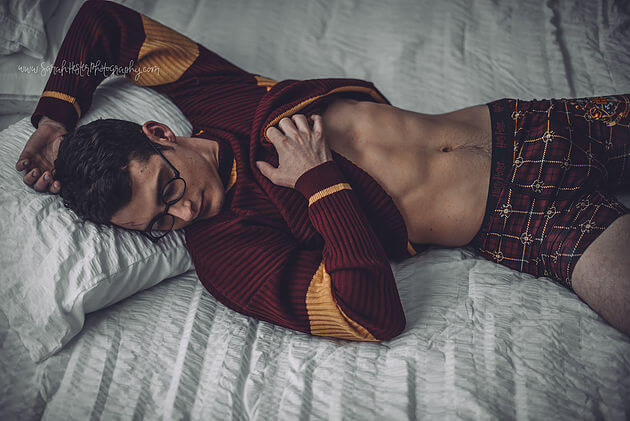 We've recently seen most of Zachary's body on full display, but this time the photos are in a different style, taken by photographer Kyle Baldinger. Yet Zachary's impressive body is still there, of course.
https://www.instagram.com/p/BT1_blggcP9/?taken-by=mrzomzom

He's not naked in the second one – but the photo is still quite… revealing.
And the third one, back with his familiar glasses –
We're always happy to see more of Zachary…