If you follow GayBuzzer, you already know we've been following popular/hot YouTuber AbsolutelyBlake lately. And today, there's a good reason for that – and then some. And then some more… as Blake and his buddies ALL got naked, for a special 100k celebration.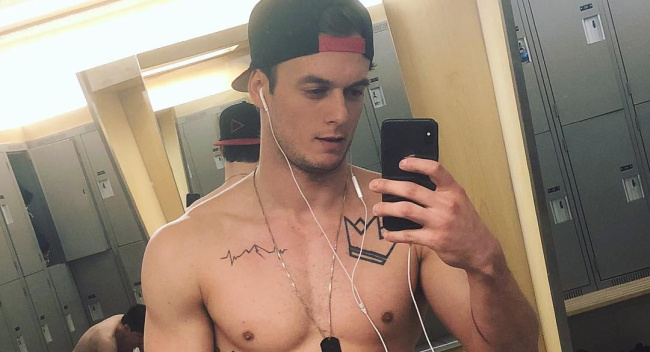 AbsolutelyBlake (also known as Blake McPherson) is a Canadian YouTuber who sometimes posts crazy sex stories, and sometimes gets naked on Instagram.
But why get naked alone, when you can get naked with friends? Last week, Blake marked 100,000 subscribers on his YouTube channel, and what better way to celebrate, than to invite a bunch of equally hot friends, get naked together, and then post the results on Instagram?
Well – Enjoy:
In the comments, Blake revealed how this… situation came to be:
"They ganged up on me and threw me in the pool in my pants and shirt! So this was that aftermath…"
Who knows what we're going to get for 200k! For now, here's his 100k Special video, with a collection of some of his best moments: