Pokémon Go's been a hit around the world – and in particular, for some reason, with gay men. (As some have already likened it to Grindr). Now, it turns out, you can buy Pokémon-inspired dildos, aptly named Pokémoan.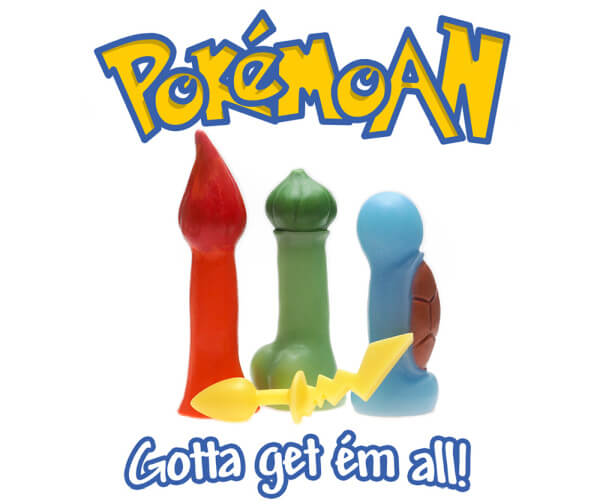 The sex toys were created by an Australian couple that runs the "Geeky Sex Toys" store. "We believe a sex toy shouldn't just be a tool to get you off", they told Mashable, "It should be fun, entertaining and visually pleasing (as well as physically pleasing.
"It wasn't until we heard that Pokémon Go was being released that we decided to bump it up to the top of our priority list."
The Pokémoan range includes several models (catch them all!), such as:
Bulby, that has a "large seed tip making it a very pleasurable friend to have"ץ
Charmy, "A slightly thinner, fire type Pokémoan with a flaming tail"ץ
'Squirty' – A water Pokémoan. Squirty has a smooth round head with a large grooved turtle shell on its backץ
Piky – "A small electric type anal Pokémoan that is a perfect size for the average Pokémoan trainer."
Are you going to order some?