Xavier Dolan is a 27-year-old openly gay actor and filmmaker, who directed movies such as "I Killed My Mother", "It's Only the End of the World" (awarded the Grand Prix at this year's Cannes Film Festival), and more notably to some, Adele's "Hello" music video.
In a recent interview with Vulture, Dolan opened up about critics, his family, and – NOT being a bottom.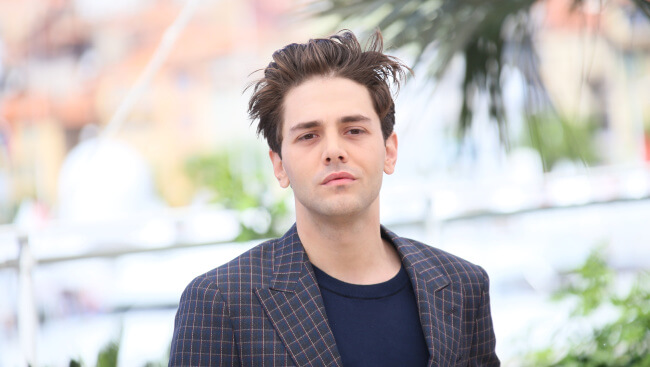 Due to portraying a gay bottom character in one of his films, Xavier is asked if he's "uninhibited as an actor" – "I can't recall another director who bottomed onscreen in his first movie", the interviewer mentions.
"You know what?", Xavier answers, "I don't think I would do that now. And I'm not even a bottom, actually, if we want to go there."
And they stay on topic:
Your film Tom at the Farm, to me, feels like it's about a bottom. Even the way it's shot is this dance between a submissive protagonist and a domineering top.
It is a dance. I don't have a problem with putting myself in a submissive position. [Pause.] Are you trying to make me confess? Are you trying to make me come out as a bottom here?

Come out however you'd like. There's also "vers."
I'm not.

You're strictly …
I'm strictly.
So now we know… read the full interview right here.
h/t: Queerty