Luke Mitchell was the hottest thing on "Agents of S.H.I.E.L.D", as the super-powered Lincoln, and then in "Blindspot." But back in 2008, he had a very sexy role as a gay lover, in a low-budget Australian film called "Performance Anxiety". We spoke with Paul Dangerfield, the director of the film, to hear about his work with Mitchell.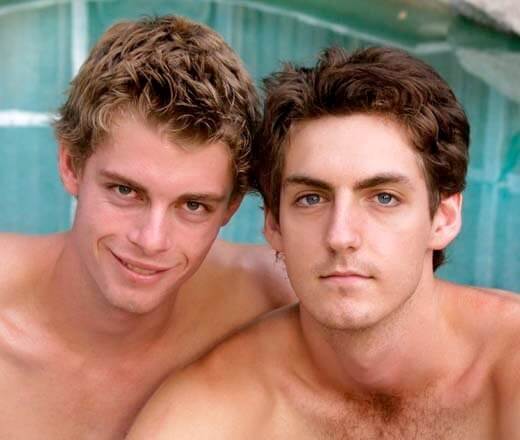 Performance Anxiety is about a gay couple, Jeff (Joss Mars) and Peter (Luke Mitchell) who live together, but their characters are worlds apart. Jeff is a messy, hippie musician, while Peter is a tidy, almost obsessive, office worker. As a couple, they struggle for connection. While Peter finds pleasure in the steamy solitude of the shower, Jeff explores his sensual delights in an imaginary world of exotic dreams.
"The film started as an idea of mine for which I wrote a basic premise", Paul tells us. "The writer Josh Macphee picked it up, put a lot of the craziness in and hence we had a comic book style script that we wanted to bring to life. My partner Colin J. Pearce put it forward for production and I was first choice to direct. From there it was a labour of love for all involved."
How did you end up getting Luke Mitchell for the lead role?
"Luke answered an open casting call at the last minute. It was in early 2007 so this was his first real adventure with acting. We had been struggling to cast the part of Peter and had 14 hopefuls already waiting for confirmation with 2 weeks before production was due to start. When I answered the door to Luke for his audition, I took one look and knew that if he was cool with the content he was our Peter for the film."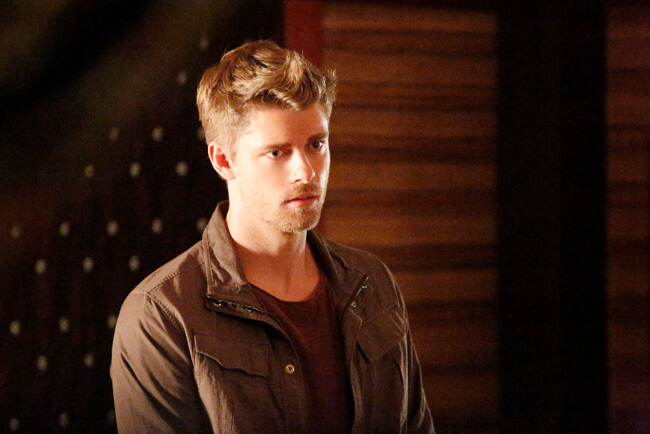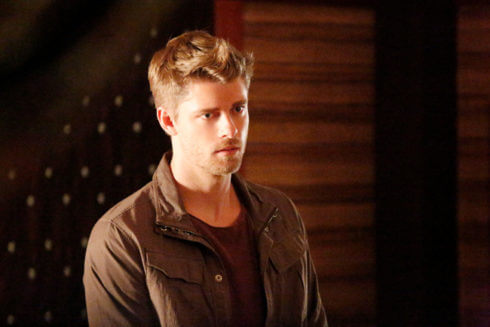 Following his debut on "Performance Anxiety", Mitchell went to the major Australian TV soaps "Neighbours", and then "Home and Away" where he played for 4 years. From there he moved on to his career in the U.S. – first on the short-lived series "The Tomorrow People", and now as a series regular on "Agents of S.H.I.E.L.D".
But even with such grand career plans, a gay role was never an issue for Mitchell, as Paul tells us. "During the audition we were totally open with Luke about the content and he was cool with all that. As an actor he has no fear, which I'm sure is why he has come so far in his career. He was a true professional from the get go and a lot of fun to work with."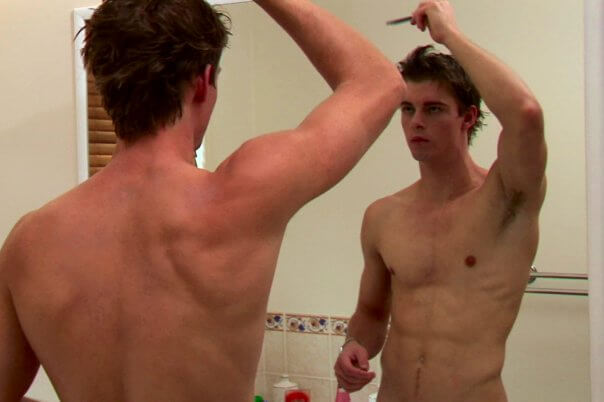 The movie seems to "celebrate" Luke's impressive figure (in particular, he has a very revealing – and steamy – shower scene) – was that intentional from the get go? 
"Luke was a godsend for us especially with reference to that amazing physique. As a director I tweaked the part to incorporate more nudity than previously written specifically to show off Luke's assets.
"The shower scene was particularly fun to shoot, on the very first day of filming. It was just Luke, the cameraman and myself crammed into that small steamy bathroom. I just told him what to do as we rolled and he complied without question."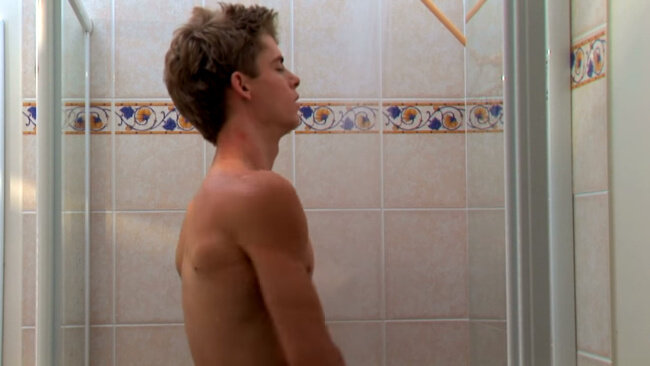 With Luke being straight (he married his "Home and Away" co-star, Rebecca Breeds, in 2013), was it an issue for him to film some of the gay sex scenes?
"Luke was all about being the character. The two lead actors helped a bit with the character development but welcomed detailed direction for their character portrayals. During the more intimate scenes I kept them fresh and not over rehearsed so that their action felt more honest.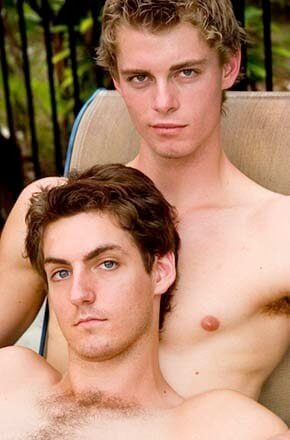 "Both lead actors are straight and quite amazing characters in their own right. They were never ashamed or self-conscious about any scenes in the movie and dove in head first without hesitation. I know Luke put in a lot of character work and took direction extremely well."
Since the movie's release in 2008, what have been some of the reactions you've gotten?
"Reactions to the movie have been overwhelmingly positive, despite being a low budget feature. After seeing it at the Brisbane Queer Film Festival many of the gay men in the audience wanted some more serious sex scenes from the actors. Others loved it without the porn.
"The music from the film has been given much appreciation from audiences and people were surprised to hear that I am singing lead vocals in some of the songs. But singer songwriter Julian Westerweel wrote and performed most of the backing tracks for which I am truly grateful."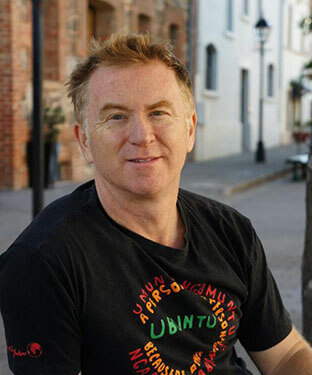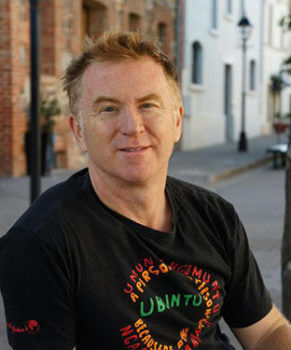 These days, Paul is working on another gay feature, called 'Hand Grenade'. "It's a film about how complex and unique some families can be. It shows adults wanting to have children and children wanting to be adults. It will be a film that worships diversity and expands the concept, beauty and life of families in society."
In the meantime, if you want to see Luke Mitchell's debut feature, you can order the DVD from the movie's website. For more updates, you can also visit the official Facebook Page.
And to give you a taste (of Mitchell, yes… but for the rest of the movie as well), this is the official "Performance Anxiety" trailer: