The U.K. version of the X Factor finale aired last night (Sunday), and British viewers were apparently in frenzy, when it looked as if the winner of the evening – Matt Terry – had kissed his close friend, fellow contestant Freddy Parker.
Matt, however, now claims this is just good old "Bromance".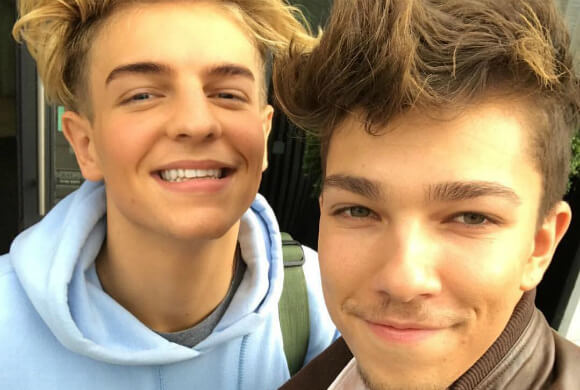 The 23-year-old Matt Terry, who carries a strong resemblance to "One Direction's" Louis Tomlinson, worked as a waiter before becoming an X Factor finalist (and, eventually, a winner).
During the competition, Matt became BFF with Freddy Parker, the 18-year-old who we've previously written about due to an issue with his, well, bulge. The two developed a close Bromance, and as is often the case, speculation about the nature of their relationship immediately rose among the fans.
During last night's big finale, after Matt's win, the whole group of contestants came together for a group hug – and viewers witnessed what looked like a kiss between Matt and Freddy – and those rumors quickly spread over Twitter once again.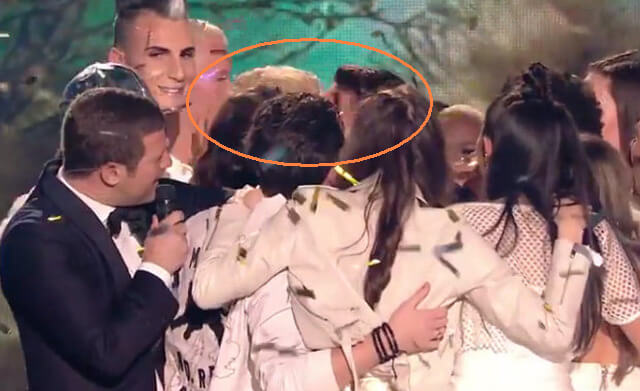 Matt, however, was quick to deny this budding romance. Speaking on a Facebook Live show with Dan Wootton, The Sun reports,  Matt had this to say:
Freddy is my little brother, we hit it off straight away. Since day one, we are just bros man. We have such a Bromance going – no relationship I'm afraid guys, I'm sorry to say. Sorry man.
So, no kiss then? "No I don't think we kissed but he would have been lucky if I did."
Oh well. Maybe next time. Here's a photo of the two bromance brothers:
https://www.instagram.com/p/BLymsfOFsFX/?taken-by=mattterry93
And another one
And for now, here's Matt's new single, "When Christmas Comes Around" –