Sometimes life imitates art, and sometimes life imitates the plot of a porn film. He's straight, he's married, his wife wants to watch while he's having sex with a guy.
So far pretty standard (let's pretend it is) – but this particular guy has a problem. He's willing to "dominate" a guy – but not give him a blowjob. And now he's wondering if that's even possible.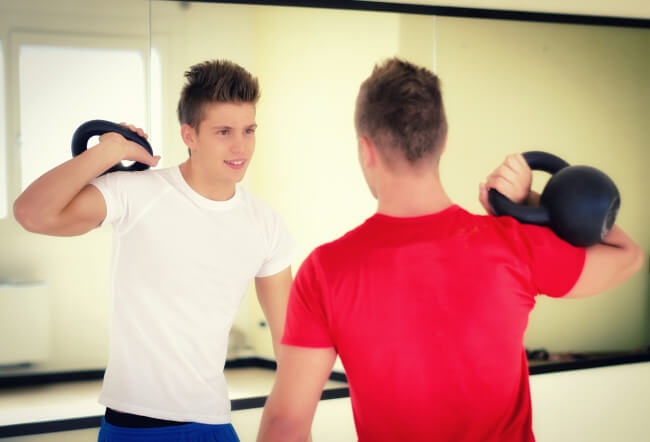 This whole thing happened to this guy on Reddit, who came there seeking advice.
"My wife recently told me that one of her biggest fantasies is to see me have sex with another guy", he writes. "We haven't made any hard decisions but I'm open to doing it."
So he's ready and willing – but there's a problem.
"I've never done anything at all with a guy before so I have no idea how any of this works and I'm just looking for some advice.

I'm not really comfortable giving a guy a blowjob or anything like that and I'm certainly not okay with my girlfriend doing it so I imagine it will be a bit difficult to find someone.

There's a big difference between sucking a guy's dick and fucking a guy. For the record, if my wife was wearing a strap-on I also wouldn't be comfortable sucking it. I'm just not cool with that.

She seems to like the idea of me dominating another man, which is fine, but I will say that I'm a little nervous about what happens if I can't perform.

I'm not really attracted to guys at all. I told my wife that I'll just be doing it for her (which isn't completely untrue), but I have my own reasons as well. The thought of conquering a man turns me on a little.

I was thinking of just posting an ad on craigslist. Is that the best way? I'm obviously going to wear a condom but I'm a little a bit worried about STDs; is that a real risk?"