It's a fantasy many people share – won't it be fun to stay in IKEA overnight, with all the other pesky costumers gone? Well, two adorable guys from Belgium decided to do just that – and even ended up spending the night in bed together. An IKEA bed, naturally.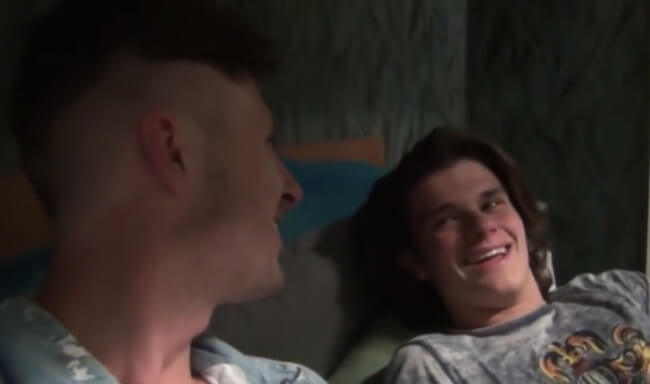 Florian and Bram call their channel "Bakuna Fatata" and their first video is titled "Two Idiots At Night In Ikea". The evening started with Swedish meatballs at their local IKEA branch, and from there, the two went straight on to hide inside a closet.
It gets pretty suspenseful when at midnight, they're still waiting (in the closet) to make sure the workers have left. At this point, they also got naked. Yes, naked in IKEA – "It was incredibly hot in the closet…"
Eventually, when the store is finally empty, they start having their fun – testing the beds ("It's insane! It's the best bed I ever felt!"), jumping on the beds, and eventually – the two go to bed together, with a cute good-night kiss.
Eventually, they had to hide again – this time so they could walk out…
Watch the full video right here: