The Tel Aviv edition of TimeOut magazine produced a video of Jews and Arabs kissing – men, women, gay, straight, some couples, some strangers – in response to The Israeli Ministry of Education's decision to ban a book describing an affair between a Jewish woman and an Arab man.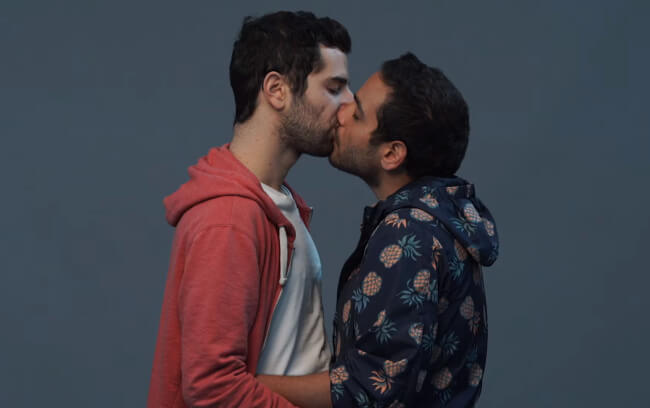 "Six couples of Jews and Arabs – male and female, gay and straight – have decided to do the "forbidden deed" and express love in front of our camera. Some of them were couples, some just friends, some have never met prior to the shoot."
They're shy at first. They feel awkward. But then – they kiss, and prove that in the end, love really does conquer everything.
Watch the video right here: