Davey Wavey is pushing YouTube's envelope yet again. After getting naked several times, and letting a straight guy try gay dating, now he's back with "How to give a Brojob" – the guide every experimenting "straight" bro needs to see.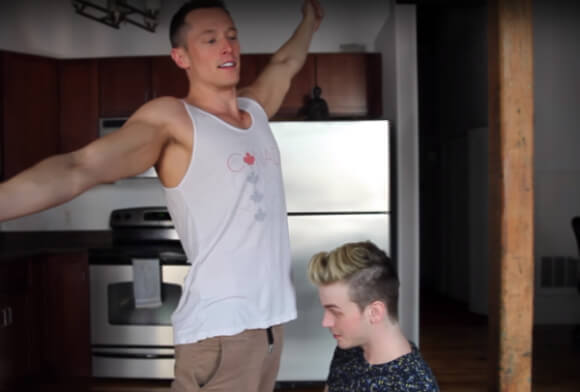 In case you're in the dark, a "Brojob" is when two "straight" bros exchange, well, oral pleasure. But to do it right, they have to follow the rules, according to Davey. Such as:
"You do not talk about Brojobs"
Assert your straightness by saying "I'm not gay"
Do not make eye contact!
Watch and learn right here: