June 27th is the national HIV testing day in the U.S., where folks are encouraged to get tested – even at home – for HIV. To honor that day, Davey Wavey has decided to take the test live, on camera, and post it on his YouTube channel. But what about the results?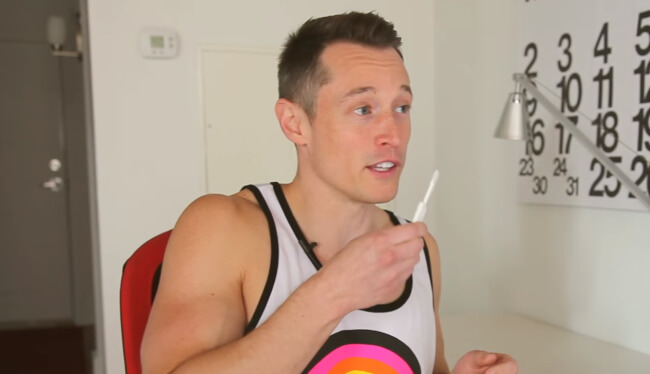 Davey is using the OraQuick in-home test kit, which is done orally with a mouth swab, and doesn't require a needle. Gay men who have regular sex with different men, should get tested every 3-6 months, as Davey reminds us. And it's a lot easier when the test is done at home.
So Davey performs the test on himself (which he does every 3 months), while explaining the process and answering some frequent question.
The results are ready after 20 minutes, and Davey has a very firm thing to say about them… Watch right here: