Tom Daley and his future-husband, Dustin Lance Black, are apparently very competitive – so their pumpkin carving immediately turned into a competition.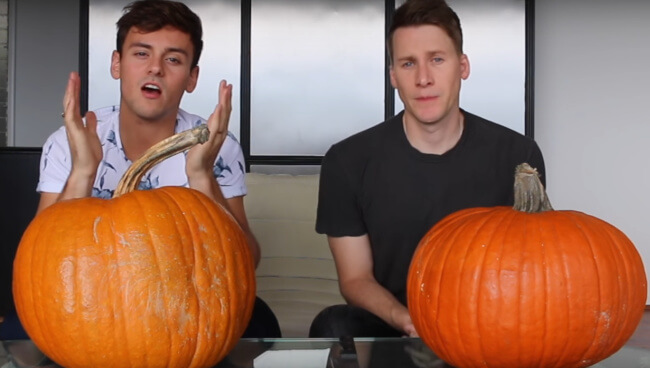 But instead of doing it as themselves (maybe it's better for the relationship that way), they turned themselves into an even bigger competitive duo – Donald Trump and Hillary Clinton.
So with their masks on, Tom and Lance pulled out their knives – and went all in. It was hard, it was messy, it was dirty – but who did a better job? They want YOU to decide.
Watch it right here: