Sometimes a kiss is just a kiss, and sometimes it's an Eskimo kiss, or a messy kiss, or even a kiss down under…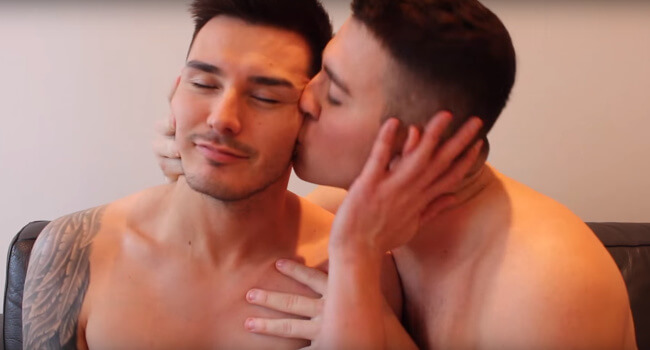 YouTubers Trent and Luke, a UK-based married couple, have an amusing video demonstration of 18 types of gay kisses. Among them:
Kiss-Lings – Kisses that turn into unwanted licks (unwanted?!)
Neck Kissing – For when you're trying to get in the mood…
Messy Kissing – Yeah, it can get gross
A Surprise Kiss – when you least expect it
Australian Kiss – That's where the "down under" bit shows up. Hmm….
And many others. Watch and learn right here: