We often hear stories about gay men who were in love with their best friends (either gay or – even more common – straight best friends). Those stories don't usually end well – but sometimes… they do. And sometimes they even end up in a relationship.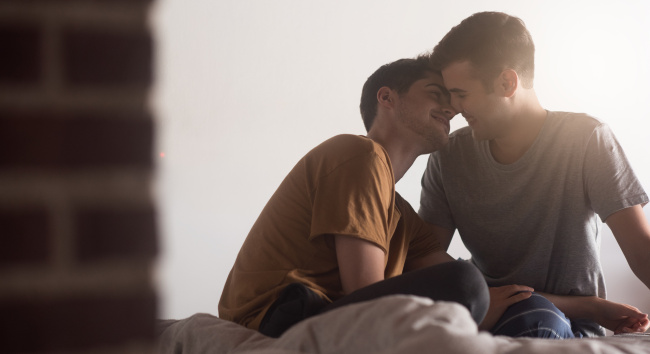 That's what happened to this guy on Reddit, who tried to date a guy, failed, and they became good friends. But he was still in love, for three long years. Until everything changed.
"First gay relationship for him and for myself", he writes. "We first met through Grindr, we liked each other, but after a few months, we called it quits. Remained friends but never crossed that line again. We never had sex not even when we initially liked each other."
There were various reasons why things didn't work initially, as he goes on describing:
"He's former Army Special Forces, I come from a very conservative family (Amish, to be honest) with all that going on we had a lot of confusing dynamics.

He had PTSD, I had my own emotional demons. Entering into the gay world was exciting but overwhelming for both of us.

I wasn't out yet, he was but wasn't comfortable with being gay at the time. I never thought I could form romantic feelings for a guy, it's only ever been sexual… but here this guy was, all fucking perfect and what not.

I knew of my feelings for him for years, I was crazy about him. I tried to get over him, dated other guys, hooked up, blind dates, I even dated a woman again…that's how I desperate I got to get over him!

Friends and family would always tell me "move on" but I couldn't. He captivated every part of me, within the first 15 minutes of meeting, I knew it was different. It was like we had been friends all of our lives."
And then, one night – everything changed.
"Flash forward to the other night and boom…we laid it all out on the line. He came out from left field with 'I have feelings for you and I'm not sure what to do them. I know you can't reciprocate but it's been killing me not being honest with you.'

I died. 3 years of emotion, all bottled up inside… all my endless nights crying, praying, dreaming… all just fell into place in one moment.

My point to this? Never did I thought I would be able to date a man…never did I think I could ever date him. Never did I think I could go against the norm. Never did I think a random guy from Grindr would end up being something deep and powerful."