Aaron Marino is a men's style consultant and YouTuber. His videos deal with how men can improve their image and style – and this time he's here to help with a very important (to some) issue – the size of your… eh… bulge – and how to make it look bigger (if it's not already).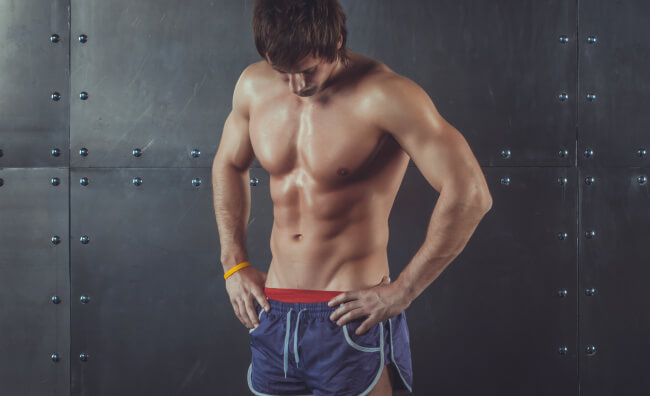 Some men are blessed in the "size" department, and some just don't care. But if you're interested, and you're not naturally "hung like a donkey", Aaron has some tips:
Manscaping: With a massive bush, EVERYTHING is going to look smaller!
Choose your underwear wisely – both color and type.
The goal is to make your package appear larger, so you need to Tuck, Lift – and Support:
Tuck your penis straight down, take your hand out of your pants, grab it, adjust and pull it up and out. This is going to make it appear larger.
Keep watching, and you'll also learn why boxers aren't good for you, the problem with boxer briefs, and why trunks are so perfect. Watch the full video right here: