Some people are attractive in everything they do. Tyler Posey, the actor and model, is definitely in that group – which is why we were happy to see him making sausages on Instagram. Oh, did we mention he was naked at the time?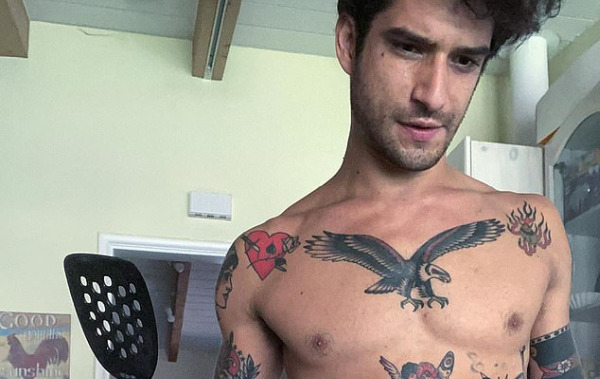 Tyler Posey is a 28-year-old actor/musician/model, who you probably know from the late Teen Wolf series – MTV's show about hunks who play with werewolves (or the other way around?)
Tyler is no strangeer to doing, eh, kinky stuff online – we've seen him getting whipped (while naked), and there was a nude video leak incident, and now – it's time for Tyler's sausage.
Yep, Tyler took to Instagram this week, to show his cooking skills, and naturally – he cooks in the nude. Even when he's making sausages – which could be risky to his own sausage? Anyway – enjoy:
Want some more? There's this –
He's the gift that keeps on giving:
And the dog is cute too: