These days, it sometimes feels like we have an abundance of out gay celebrities – at least young, Internet-generation celebrities – and that's an excellent thing. But it wasn't always like that, and for 21-year-old out singer, Troye Sivan, various internet gay forums and "coming out" videos on YouTube, were a life-changing inspiration.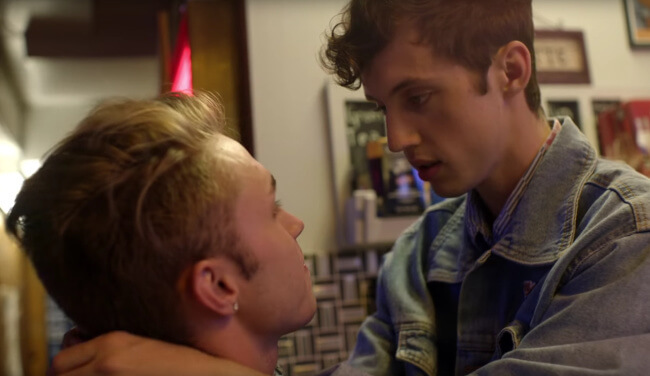 The Australian singer, who came out publicly a few years ago on his popular YouTube channel, explains in a new "Teen Vogue" article the role the internet had played in his life as a young gay man. And, as it was (and still is) for many of us, talking on web forums – even anonymously – was extremely important to him at the early stages of understanding his sexuality.
"I had an anonymous account on every gay forum there was. I used to make accounts and talk to people about my problems. I felt so much kinship with these people who were dealing with the same exact shit that I was.

It just made me realize that there was potential for things to get better, and that's what ended up pulling me through."
The singer, who – since coming out – has released several music videos depicting gay relationships, also explains why it was important for him to come out on YouTube.
"I used to go on YouTube and search "coming out." That was something I did on almost a daily basis for a long time. After I came out to my family, I felt like I owed so much to that community and what I think is a sacred part of YouTube.

I also happened to have a big audience at the time – I'd been making videos since I was, like, 12, so I was thinking I could use this platform to really go for it.

By the time I made that video, I was out to my friends and my family for well over a year. I'd been so comfortable with myself that the thoughts of strangers didn't bother me at all, but I was nervous from a career point of view. I was well aware of the fact that most of my fans were girls, and I thought I might lose them."
But things have turned out well, and Troye Sivan s touring the United States and Canada these days, with his music, while his YouTube channel has more than 7 million subscribers.
Read the full interview right here. And have a look at his most recent music video, Heaven: