Remember Toy Boy, the Spanish Netflix series that picks up where Magic Mike left off? Well, it's back with Season 2 – and the boys are hotter than ever, and they're wearing even fewer clothes than before.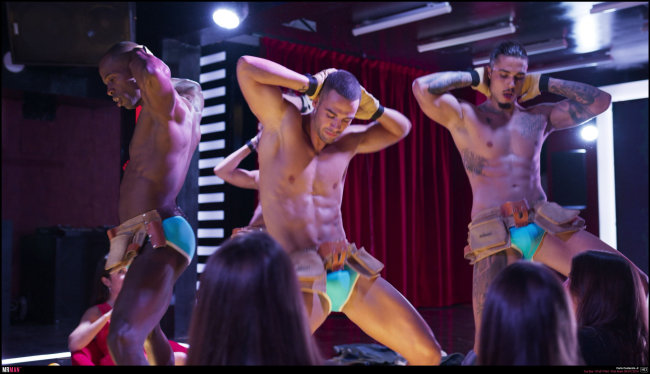 Yep, the sexy series Toy Boy is back for another season of Spanish hotness. Last season was full of spectacular nudity and sensual male stripping scenes, so our friends from Mr Man (the nude celebrities mega-site) were kind enough to send a batch of hot moments from the new season.
Toy Boy is a Spanish stripper/murder whodunnit series, done at its finest! This Netflix series takes you on the ride of your life with about as much tear-away pants as you can handle.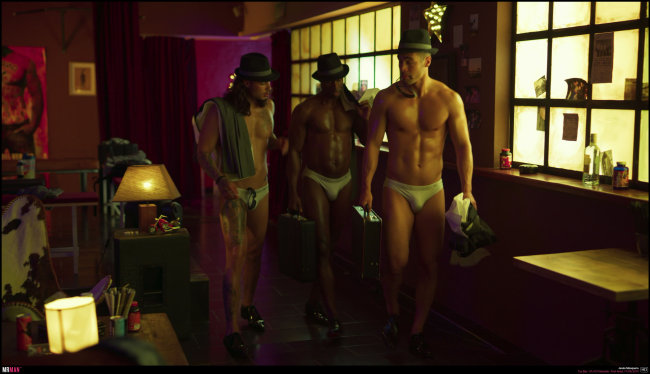 Following the dreamy Hugo, who is the big time draw at a coastal strip joint, the story picks up after he is wrongfully convicted of murdering his foxy older mistress' husband on his boat.
After 7 years of doing hard time, Hugo is released and he only has two drives moving him forward, getting shaved down, greased up, and back on that stage AND solving the murder that took away some of his best years!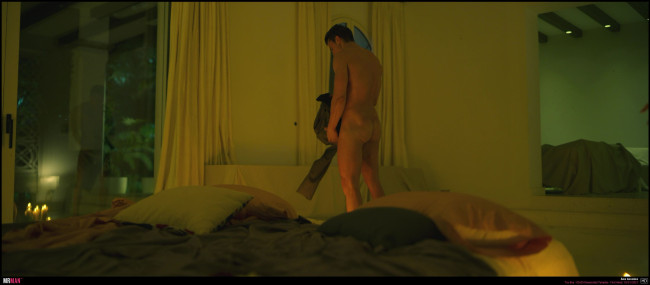 Prison, strippers and murder…this show has it all. You won't be able to stop watching the sexy cast being a bunch of beefcake Hardy Boys trying to get to the bottom of Hugo's plight.
These Spanish studs don't leave much for the imagination, showing plenty of bulges
and biceps in their bespoke stripper costumes during stage shows.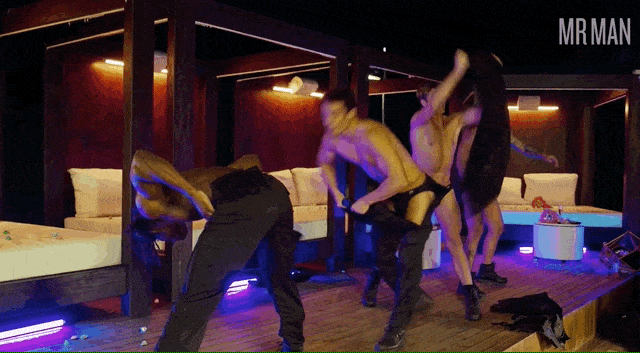 There are loads of flawless bods, steamy gay action, shower scenes and sexy Spanish studs.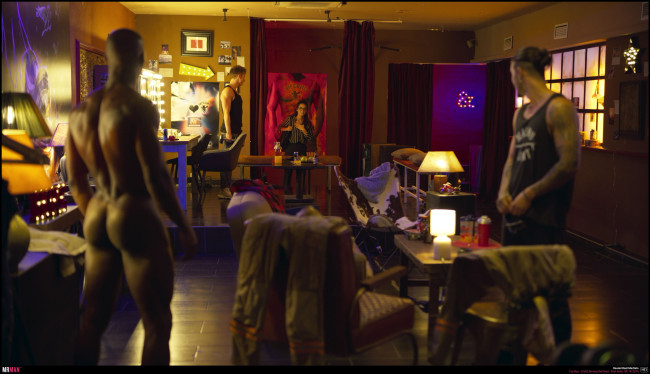 If you want to see some of the… even more NSFW moments, from both seasons of Toy Boy, you'll have to go on over to Mr Man – where you'll find countless other sexy Hollywood guys taking their clothes off.
Mr Man is also currently running a limited time special – get a LIFETIME subscription, plus a bonus FREE month on the Falcon Studios site, AND a free month of Peter Fever – all for just… $99.
Yep, you can spend your entire life watching naked male celebrities for just $99.