Tom Holland, the new Spider-Man who's coming our way in a couple of weeks, is a cheeky fella.
So when he was asked to play a game of "Would You Rather" in front of the cameras, he didn't flinch – even when the tough questions – like those about nipples and penises – came along. Plus – he finally gets to choose – Tobey or Andrew…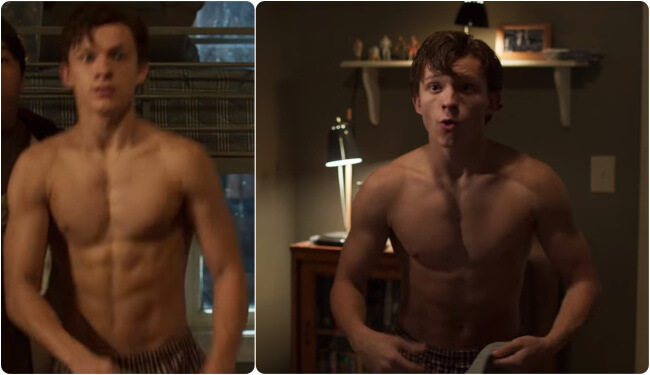 With Spider-Man: Homecoming right around the corner, 21-year-old Tom Holland sat down with a crew from the British GQ, and answered cheeky questions they wrote down for him.
The first tough question was having to choose between the Spider-Mans – "Who would you Kill or Keep, Tobey Maguire or Andrew Garfield.
"A tough one! I'm gonna have to say Andrew Garfield, because I love him and he's killing it right now."
Then came the REALLY tough question: "Would you rather have a nipple sized penis or  penis sized nipples?" Hmm… But yeah, Tom had an answer:
Penis sized nipples! Because you can have that cut off…
Ouch!
Watch the full video, to also find out what he's going to do when he gets home, and his preferred love interest for Spider-Man.