Tom Holland and his Spider-Man are blasting the box-office these days. And while the movie is fantastic as it is, how thrilling it could have been with a few passionate sex scenes, according to Tom… wait, what?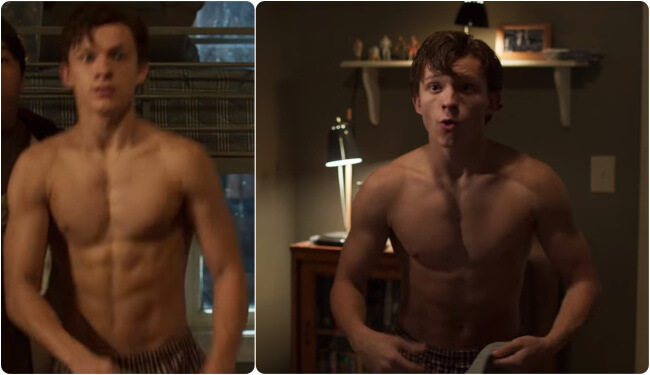 21-year-old Tom Holland was a guest on Capital FM's Breakfast Show with Roman Kemp, where he talked about his involvement with Spider-Man: Homecoming, and how he contributed more than just acting.
"I've always wanted to be involved in a movie where I could collaborate with the director and bring my ideas to the table", Tom says. "I was writing scenes and writing ideas and sending them off to Marvel."
According to Tom, Marvel rejected a lot of his ideas, but some of his suggestions did end up in the movie. Except… for THIS one:
"I was like 'I think we should have a really passionate sex scene, and they were like 'No, I don't think so'…and Fully nude…"
If only… You can watch that part of the interview via this link.