It's a multi-generational dance duo – Tom Holland, the 21-year-old new Spider-Man, and Nick Carter, the 37-year-old "Backstreet Boys" star, got to dance together – and wowed the audience.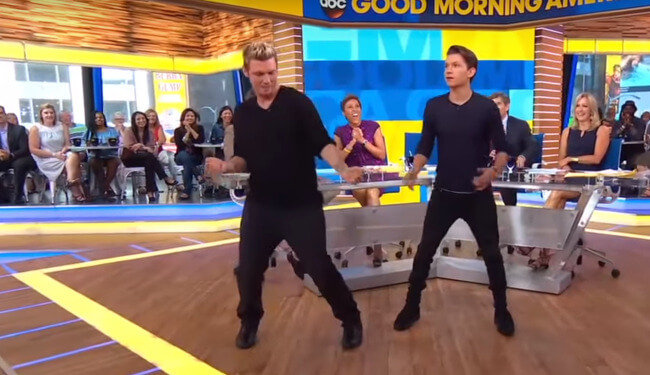 The two met on the set of the Good Morning America show, where Tom was interviewed about the upcoming Spider-Man: Homecoming film.
After talking about his first viewing of the completed film ("My dad was close to tears"), and about how close he is to Peter Parker (he was also struggling in high-school, "I'm as far from smooth as you can imagine"), Tom was asked to show some dance moves – and was paired with none other than Nick Carter.
The duo danced the "Backstreet's Back" dance, which you might remember from the Backstreet Boys' second album.
Watch it right here: