Seeing Tom Daley shirtless is kind of an everyday thing – he's an Olympic diver, after all. But seeing Tom Daley shirtless, while flexing his muscles, while you're down on your knees right in front of his crotch, well, that's… unique.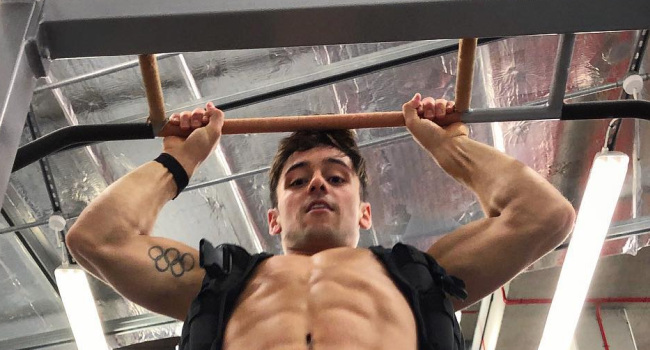 24-year-old Tom Daley, as you surely know, is the hunky Olympic-medal-winning British diver, who is married to filmmaker Dustin Lance Black, with the two of them raising their baby son.
But more importantly (today, at least), is that Tom is also extremely hot, with a body to die for. Of course, we often see that body on display, on our TVs and on Instagram – but today we got a very special view.
Those of you who have ever had sex – will probably recognise this angle.
Of course, poor Tom was merely working out at the gym. But his Instagram fans did not fail to notice the interesting view. "That's a view I could get used to…", wrote one of them. "This is what Lance sees every night", wrote another one. Hmm…
And really, those abs!
That's a tiny swimsuit…
OK, enough for now. OK, Just one more.