Tom Daley, the Olympic diver, did really well at the "FINA Diving World Series" in Beijing, where he claimed two medals – one silver and one bronze. His vlog from the event is a joy to watch – and naturally, we were particularly drawn to the part where he strips off for an ice bath…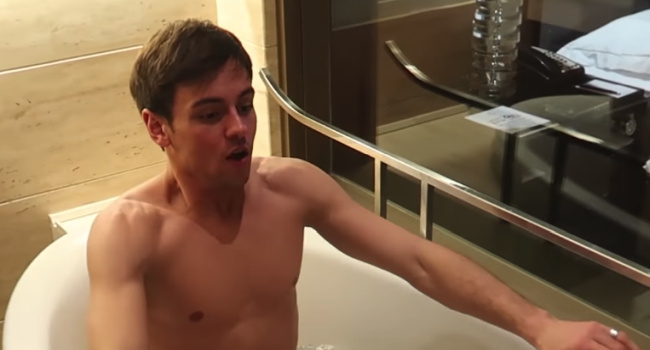 23-year-old Tom Daley is never shy about putting his body on display, and last month we already had a short glimpse at one of his ice bathes. But hey, there's no such thing as too much Tom Daley in a thong.
The video starts with clips from Tom's time at the competition in Beijing – warming up, training, and diving. And yes, he's semi-naked the whole time, because – water-sports.
The ice bath, if you want to skip ahead, comes at the #9:10 mark. Tom reveals he hates that part, and has to keep breathing hard and deep as he goes into the ice-filled water.
Enjoy: