It's been a very hard week for Tom Daley, with the surprising loss at the Olympic semi-finals on Saturday. Now, moments before he leaves Rio to finally get back to London, he recorded a video message, looking back at his achievements with Daniel Goodfellow, and his tough failure.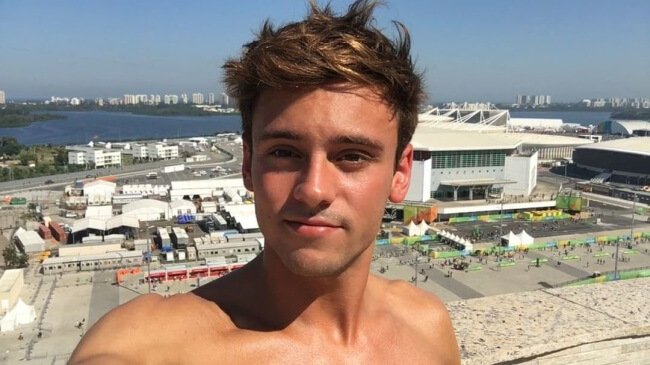 "The Olympics have been filled with mixed emotions for me", he says. "Coming away with a bronze medal with Dan was just amazing, being able to stand on the podium and share that moment with someone."
And he continues:
Then, going into the individual event… In the semi final I was completely heart-broken. Given the chance to go for gold and achieve my dream, it was one of the toughest experiences for me to get over… it's really hard to accept that I wasn't able to make the finals.

Flying home, I look forward to be able to have some time off to rest my mind and body, and be able to spend time with Lance and my family, and be able to switch off for a little bit.

Coming away a double Olympic bronze medallist after this, I'm happy overall. Onward and upwards, and I'm ready for whatever life throws at me next.
Watch the full video right here: