Here's something you don't get to see every day – your balls in a museum. And here's something even better you don't usually see – Tom Daley's balls in a museum.
But they're there in California – and Tom took his mom, and his husband Dustin Lance Black, to have a look.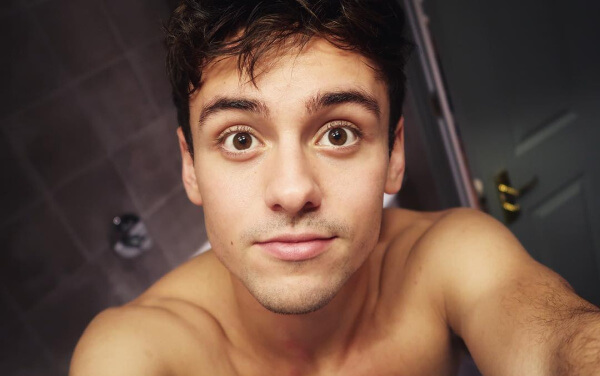 Last year, Olympic diver Tom Daley sat down – naked – for British artist David Hockney, who drew a portrait of him. That painting is now on display at the Los Angeles County Museum of Art (LACMA).
And while Tom and Lance are still in California following the birth of their son Robbie Ray, the two of them, along with Tom's mother and their child, went for a cultural visit at the museum. Where they all got to see Tom naked on the wall.
While it was all understandably a bit awkward, Tom's mom did not flinch when she told Lance – "I've probably seen Tom's balls more times than you, Lance."
They promised to sit down and compare notes – while Tom assured us it's been 12 hours since Lance had a look.
Watch it all right here (the museum part comes at around the #8.00 mark) –