Olympic diver Tom Daley, and filmmaker Dustin Lance Black, finally tied the knot this year in a beautiful ceremony in England. Throughout their relationship, some made a point of highlighting the age gap between the two – Tom is 23, and Lance is 43.
But Tom himself, addressing the issue, says they never even notice that gap – and that he himself feels like a granddad, around his diving team.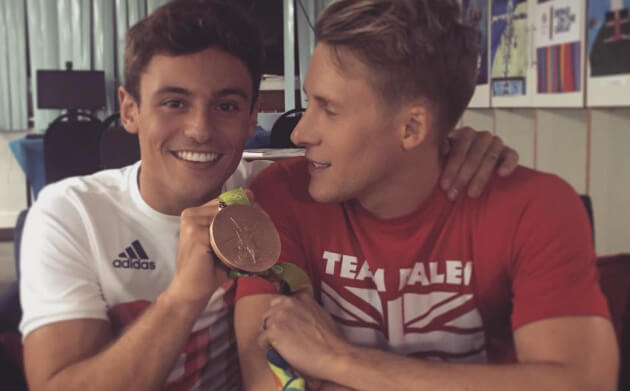 In an interview with the Belfast Telegraph, shortly after winning the World Championships 10-metres platform diving title, Tom says his wedding was amazing – but going to day-to-day life is also nice. "We're a married couple and life goes on."
"Being married makes a couple feel a lot more secure and is really nice. We're based in London together, although Lance has to split his time between America and the UK because of his work, but he's spending more time in the UK currently, which is great.

"When we're apart, we FaceTime every day and when we get back together, it's extra special. We understand each other's work, passion and commitment, and you just have to make it work for both of you."
And then comes that unavoidable question about their age gap.
"I don't really think about age and we never notice the age gap. Funnily enough, I feel older in terms of maturity. I had to grow up quickly because I was only 10 when I first travelled to Australia without my parents to compete."
According to Tom, when he's with his current diving team, he feels old – because HE is the "granddad" of the team – "Everyone's younger than me."