When a Norse God like Thor – also known as Chris Hemsworth – celebrates his birthday, there's no better way to celebrate than to look at him wearing nothing but his birthday suit.
Thankfully, he stripped off on our screens (at least up to a point) quite a few times – so let's have a look.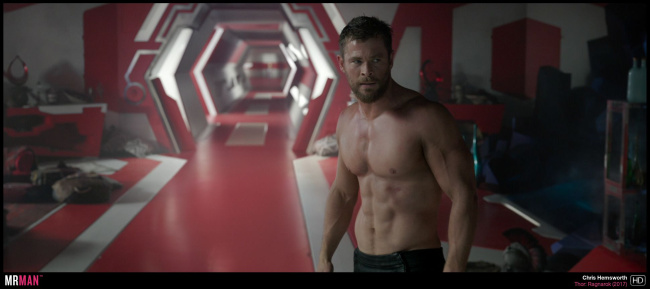 Chris Hemsworth, one of our favorite Australian hunks, turns 39 this week. This gorgeous 6'3 stud got his start as a soap opera star in his native land before joining the ranks of Hollywood hotties and hitting it BIG when he was cast as the God of Thunder himself in Thor.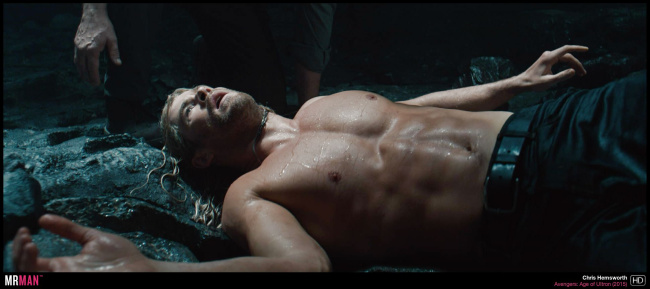 For Thor, Chris took his fitness to a whole new level. His chest, abs, and arms are from another dimension. (Also see Thor and other Naked Superheros right here.)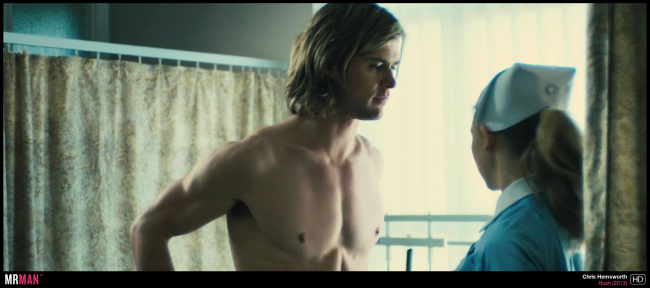 While shirtless is nice, you obviously want more. So – good news – he finally got naked in 2013's Rush. We don't see his junk, but we see plenty of his tan-lined ass and boy is it pretty. (See more of his perfect butt in the Hollywood Hineys playlist)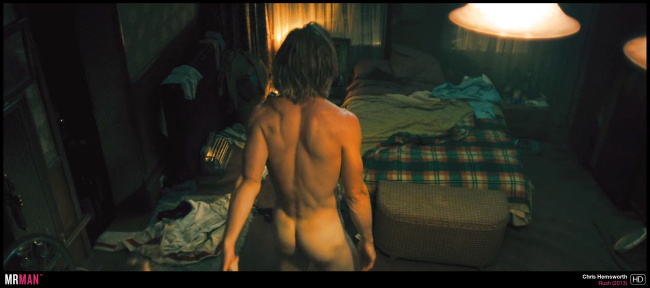 Then, he was seen packing in the movie Vacation. A lot of internet debate went around the size of that bulge – and whether it's real or not. We'll let you decide…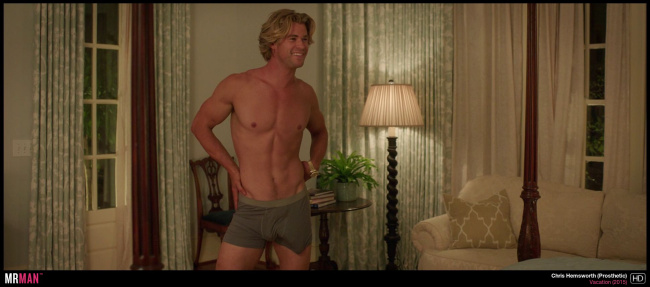 With Chris's career looking as though it will not be cooling down any time soon, we can just cross our fingers and hope he does a fully nude scene in the near future.
Want to see Chris and other naked Hollywood hotties? Check out Mr Man's Summer Special!