The Bromance is strong with these two – again. James McVey, part of popular British band "The Vamps", spends some quality cuddle time with his band-mate Brad (Bradley) Simpson in a new photo – and it's not the first time they've been extra close.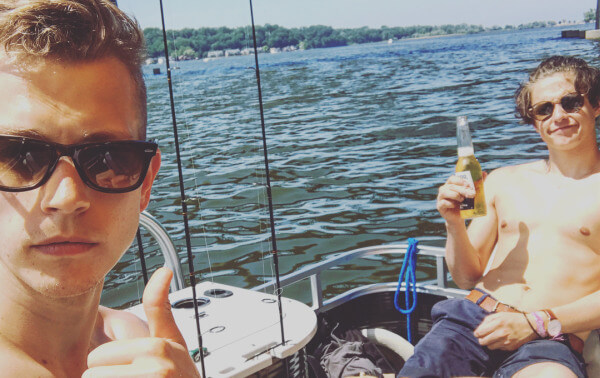 With a band made of four hot guys who first made their name on YouTube and then became an international success, it's only natural fans have been speculating and writing fan-fics on who might date who.
Many often speak of the bromance between James and Bradley Simpson, others have coined the term "Jonnor"', referring to the possible relationship between James and Connor Ball.
A few months ago, James kneeled in front of his "Romeo"- Brad. Then there was that time they both bared their bums together. And now – it's time for a warm cuddle, in a photo James posted on Instagram, captioned "Excited for LA with Brad Bear" –
Brad Bear indeed…
This band is just too sweet.