Halloween is almost upon us – and every self respecting gay man needs a marvelous costume. We've scoured the selection offered by our friends at Costumes4Less and HalloweenCostumes – and have come up with the definite guide.
And there's one more unique option – go as anyone you want, even your boyfriend (or an imagined one) – by creating a custom mask.
Hunky Costumes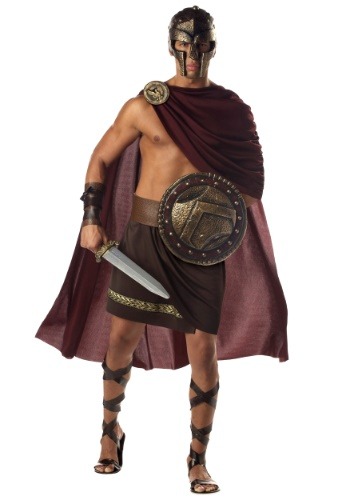 Spartan Warrior Costume
Spartan Warrior – Looking for a way to wear a cool costume AND show off all that hard work you've done at the gym? This is it.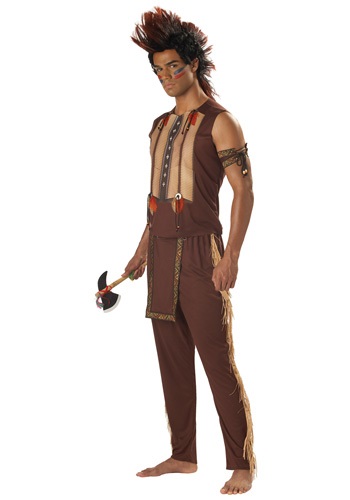 Mens Noble Indian Warrior
Indian Warrior: Let's face it, Indian warriors are hot. And with this particular costume, you also get to show your well-built arms, so it's a win-win.

Tight End Costume
Tight End Football Player – No, sorry, we can't sell you the model along with the costume. But at least you can turn heads at the Halloween party just as well as he does.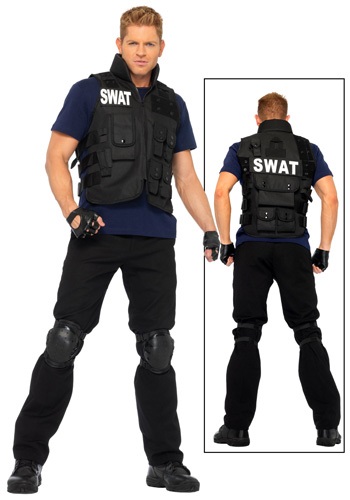 Mens SWAT Team Costume
Swat Team – This costume can serve you in one of two ways – you're either a swat team cop, or a stripper dressed as a swat team cop. Either way – you'll be hot.
Superhero Costumes
Aquaman: He's a guy with superpowers and he's always wet. Plus, look at those aquatic abs you'll be getting…

Adult Avengers Thor Muscle Costume
Thor: He's a Norse god, and now you can be one too, hammer included. (Human model not included, we're sad to say)

Man Of Steel Superman Costume
Superman: You can never go wrong with Superman. This costume even comes with complementary muscles (just in case you don't have any).

Batman Brave Deluxe/Muscle Costume
Batman: It's the classic Batman – not dark and miserable like he is these days, but campy and fun! With abs!

Robin Comic Grand Heritage Std Costume
Robin (Classic Version): Batman is never complete without his beloved Robin. Go by yourself, or join a Batman friend and go as a couple.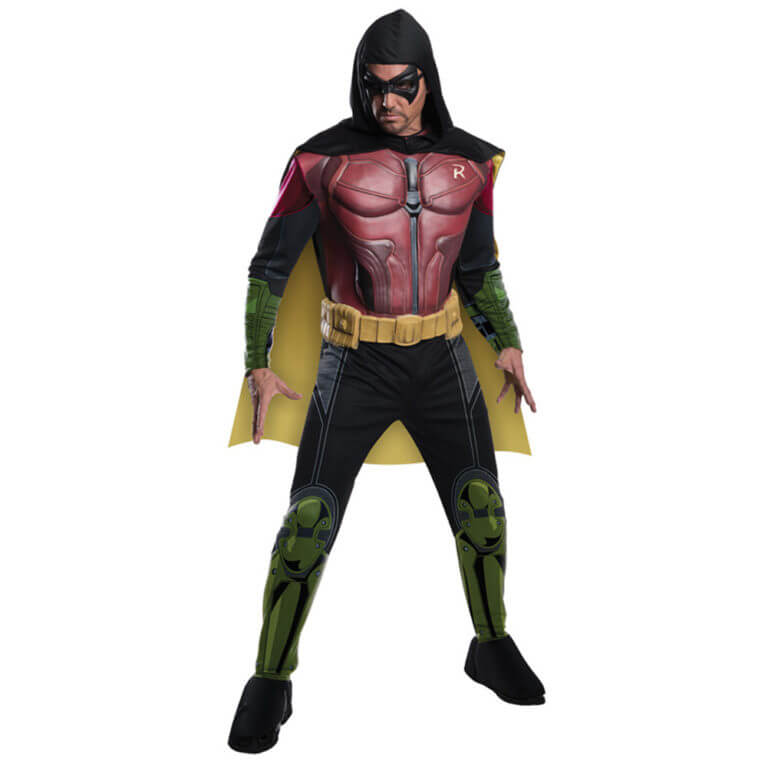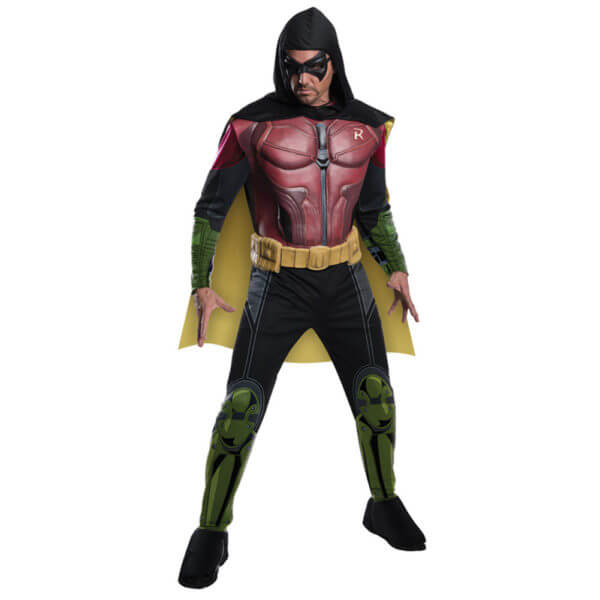 Robin (Arkham Version) – Classic Robin is cool, but if you want something with a bit more edge to it, or dare we say – sexier – go with the Arkham games' version of Robin. Trust us, if you arrive at a party dressed like this, you will not go home alone.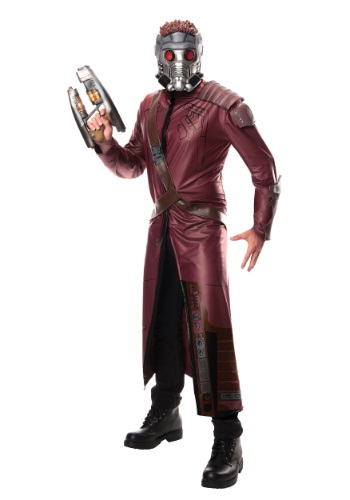 Deluxe Adult Star Lord Costume
Star-Lord (Guardians of The Galaxy) – Who doesn't want Chris Pratt (AKA Star-Lord)? Well, you can't have Chris, sorry. But you CAN look just like him, which is just as best.
Movies & TV Costumes

Rocky Horror Picture Show-Frank-N-Furter Costume
Frank-N-Furter: With your hands on your hips, it's the pelvic thrust that will really drive your buddies insane.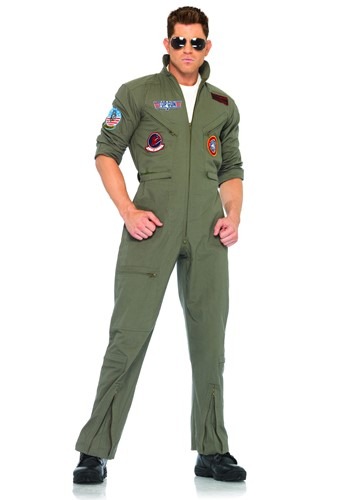 Mens Top Gun Flight Suit
Top Gun: Oh, the memories of a young Tom Cruise… You can say you're a fighter pilot, you can say you're Cruise – either way, everyone's going to want a piece of you with this costume.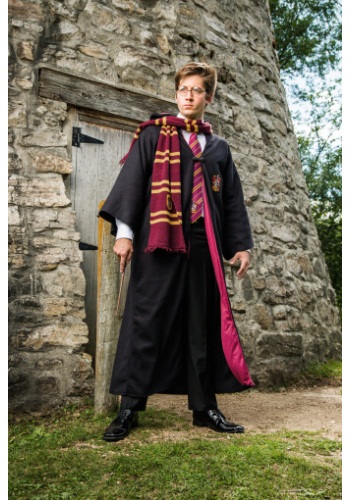 Adult Deluxe Harry Potter Costume
Harry Potter: Just a boy and his magic wand.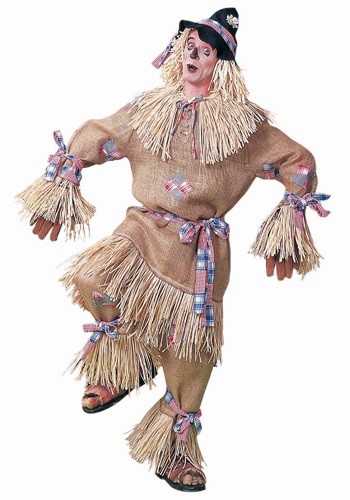 Deluxe Men's Scarecrow Costume
The Scarecrow (The Wizard of Oz) – You can't beat the classics, The Wizard of Oz is every gay man's bible. And the scarecrow? We miss him most of all.

Sons of Anarchy Denim Jacket
Sons of Anarchy: Wanna be pals with Charlie Hunnam? First you need the jacket, THEN he might show you his weapon.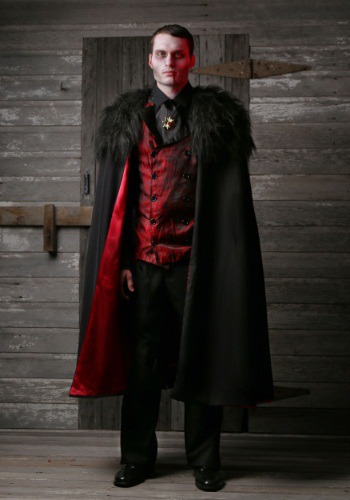 Adult Deluxe Men's Vampire Costume
A Vampire: Vampires are cold and mysterious, but there's also something very sexy about them. Now you can be one too.
Funny Costumes

Ooh La Lola Showgirl Costume
Lola the Showgirl – Always wanted to be a showgirl? Now you can, at least for one festive night.

Zombie Football Player Costume
Zombie Football Player – Football players are usually hot. Zombie football players are… hotter? maybe not – but they're way cooler.

Pregnant School Girl Costume
Pregnant School Girl – Face it, you will never be a school girl. And… you will never be pregnant. But with this costume, you can be both!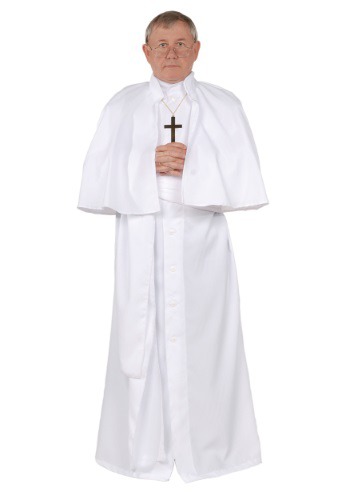 Men's Pope Costume
The Pope – The Pope isn't very big on gay rights (though the current one is better than previous ones) – which is a great reason to impersonate him, with style!

S. Shifter Skin Suit
Rainbow Skin Suit – And finally, if you really want to show your gay stripes – this rainbow colored skin suit is just perfect.