It's a common joke, saying that the distance between a straight man and gay sex is a glass of beer.
Well, it might not be that far-off from the truth, as a new study reveals that the more straight men drink, the more they're likely to be attracted to other men.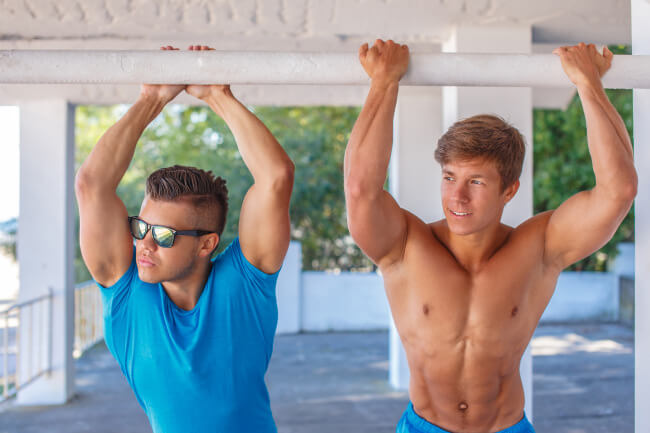 The study was published on The Journal of Social Psychology, and later reported by Vice. In the study, straight men who had just been drinking were asked to fill a survey detailing how much they had to drink.
Then, they were shown a 40 second video clip of either an attractive woman or an attractive man sitting in a bar, and were asked to rate how willing they were to perform certain acts with the person in the video – from chatting to sex.
When seeing the video of the woman, the men were willing to have sex no matter how much they had to drink. But the more drunk they were, the more those straight men were sexually interested in the video with the man as well.
In fact, those guys who had more than ten drinks, were as interested (sexually) in the man, as they were with the woman.
Remember, though, that this doesn't take homophobia into account – so things can get risky in a real-life situation. Plus, wanting any type of sex while drunk doesn't imply consent – so let's just leave this in the academic realm.