Those of you who workout at a gym, know that these fine establishments often come equipped with hot straight guys. Those straight guys, sometimes get hit on by gay guys at the gym. How do they feel about it? Davey Wavey decided to go ahead and ask them.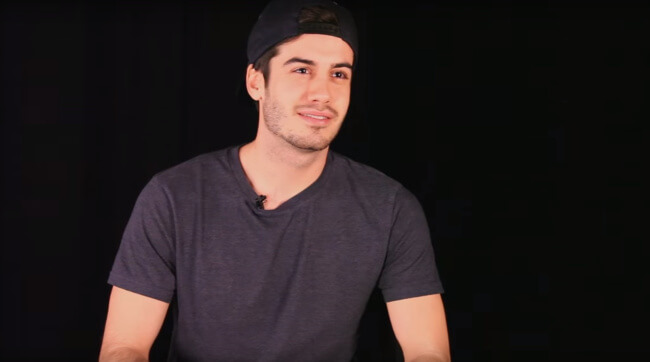 "Say you were getting to the shower", Davey asks them in the video, "and you see a gay guy checking you out…"
Those sweet (and muscular) straight boys get uneasy pretty quick. "Am I nude? Am I naked at this point?!", they ask.
And their reactions to the imaginary gay dude checking them out?
I'll do my best to hide it.
I'll feel uncomfortable.
Cause you're naked, around other dudes!
My gym doesn't have curtains, so I probably wouldn't take the shower around that guy.
Hmm… But then – there's a twist! Watch the video to find out the deal Davey offers them: