By now, we've seen a lot of photos of openly gay singer/songwriter Steve Grand – some from on-stage performances, some in various states of undress, and some… well, you won't believe your eyes when you see this one – because Steve was almost unrecognisable at 17.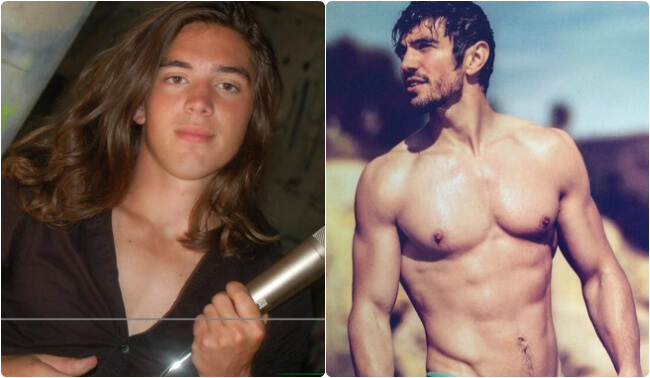 Steve Grand, who is now 26-years-old, shared the photo on his popular Instagram account. It shows him with incredibly long hair, and – already holding a microphone.
"An ever-tenacious 17-year-old me", Steve writes on the caption. "I'd ask why no one tried to stop me, but I know the answer."
Would you have recognised him?
Going back to the present, Steve has been selling his own personal 2017 calendar recently, with some particularly hot photos of himself, not wearing much, naturally.
To celebrate the calendar, Steve posted another photo from it today – one that leaves very little (no pun intended, on the contrary) to the imagination.
Enjoy:
https://www.instagram.com/p/BQEq8Msg2AY/?taken-by=stevegrandmusic