Here's something ALL of us would pay a lot to watch: A gay porn scene featuring hunky singer Shawn Mendes, hot Olympic skier Gus Kenworthy, and sexy actor Colton Haynes.
Well, Gus apparently thinks so too – with a big tease on Twitter, regarding the trio… and a "Sean Cody" video.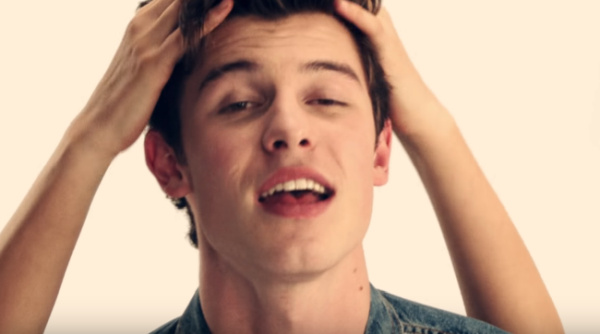 Sean Cody, for anyone unaware, is a popular gay porn site that shows men – of the "boy-next-door" type – having, well, gay sex. (You can sample the goods here – NSFW link!)
So how are Gus, Shawn and Colton all related to Sean Cody? Well, blame Gus – the three were together at the IHeartRadio "Much Music Video Awards" (MMVAs), where they took photos together.
This one, in particular, sparked some naughty thoughts from Gus, who shared them on Twitter:
New video coming soon! pic.twitter.com/D5m549u04O

— Gus Kenworthy (@guskenworthy) August 27, 2018
Of the three, Gus and Colton are both openly gay. So two out of three ain't bad.
Then, Gus formed another sexy threesome – this time on Instagram – involving his hot boyfriend Matthew Wilkas, and… his "husband", Shawn Mendes. Oh, if only…
It seems like the entire gay community has a big crush on Shawn Mendes (remember Adam Rippon's?), and hey – we can relate.