He's back! 18-year-old pop sensation and major hottie Shawn Mendes is finally back with a new music video, his first after 8 months – this time for his latest song, "There's Nothin' Holding Me Back".
The good news? He's as hot as ever. The bad news? There are a couple of issues…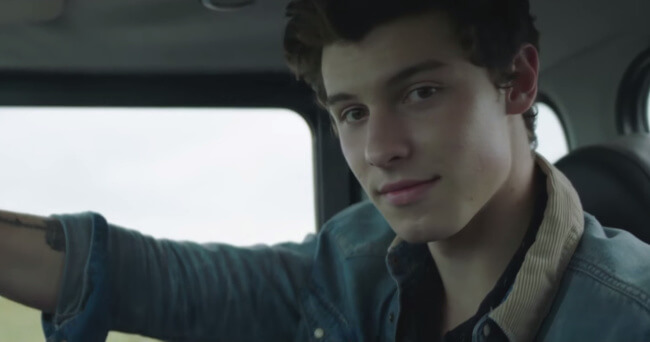 The new video, which stars Shawn himself (naturally) and actress Ellie Bamber, shows Shawn on and off the stage during various parts of his tour, with Ellie following him around for a wonderful, eh, straight love story.
Not that we can blame him, Shawn specifically said that he's not gay in the past, but a boy can still dream, right? Well, sorry, not in this video clip.
But the worst part is that Shawn doesn't take his shirt off even once during the entire clip. And, as we know, he's got a lot to show… (plus, after all, he does have a line in the song that says 'Just picture everybody naked…" so!)
Other than these two things, though, the video clip is fun, the song is catchy, and Shawn is adorable.
Watch it right here: