Do you want your doctor to be a hunk? Some think it's a big plus, some get a bit too… distracted. Whichever camp you're on, you're going to love Dr. Drew, and probably allow him to perform whatever procedure he wishes.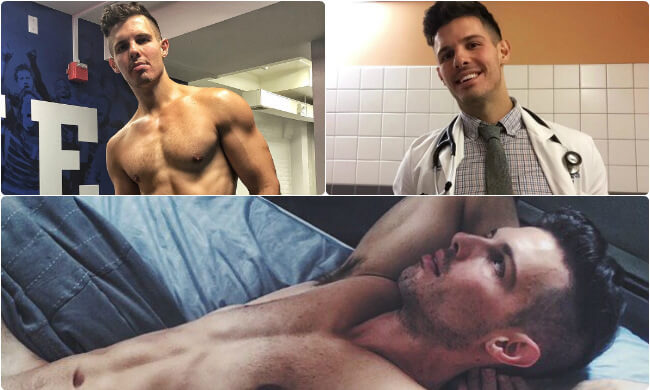 A few months ago we already covered his hunk of a boyfriend – who is ALSO a doctor – Dr. Nick the Radiologist. Yep, that's two incredible handsome doctors in one family.
So this time, let's have a look at Doctor Drew…
1. How come my doctors never look like that?
2. And a cat lover, of course
3. Flexing those muscles
4. Flexing some more
5. Doctors still have pagers?
6. About to save lives
7. With his boyfriend, Doctor Nick
8. A Doc and his Speedos
9. Fun at the beach
10. Daydreaming. We're dreaming too right now
11. Had enough?
12. OK just one more
13. Over and out