Accounting is usually considered a somewhat-boring profession. Then again… you're probably going to think very differently, once you meet Netherlands-based auditor Chris Berendse.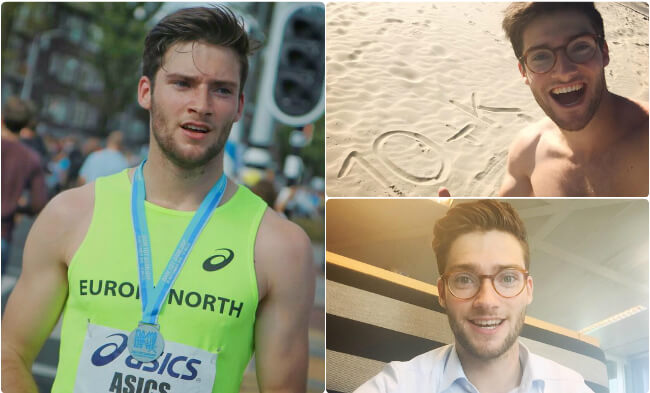 This year, we've already seen the world's sexiest math teacher, Pietro Boselli. Now, get ready for the hottest accountant you've ever seen – Chris.
As you'll see from his photos, he loves to exercise and take part in special tournaments, and we love to watch.
Enjoy:
1. He loves to smile
2. And loves the beach
3. And sprinting
4. And rainbow power
5. Who's cuter, Chris or the dog?
6. And a cat lover, of course
7. Sweaty fun
8. Yes, an accountant
9. My accountant does NOT look like that
10. "The morning after"
11. Convinced yet?
12. Over and out