Outlander, the time travelling period drama, has done a good job so far with showing us glimpses of Sam Heughan's body.
The 37-year-old Scottish hottie has been taking his clothes off regularly on the series (though, some might say – not enough) – and, thankfully, he has done it again on the latest Season 3 episode – and he also has a thing or two to say about that… "Fine Ass."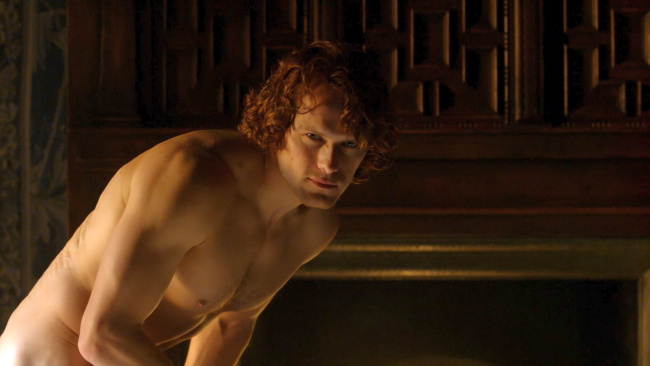 On Episode 2 of the third season of Outlander, being broadcast on Starz these days, series star Sam Heughan bared his wonderful ass for us all to see. The [fake] scars on his back are a bit of a distraction, but still, that's a marvellous body.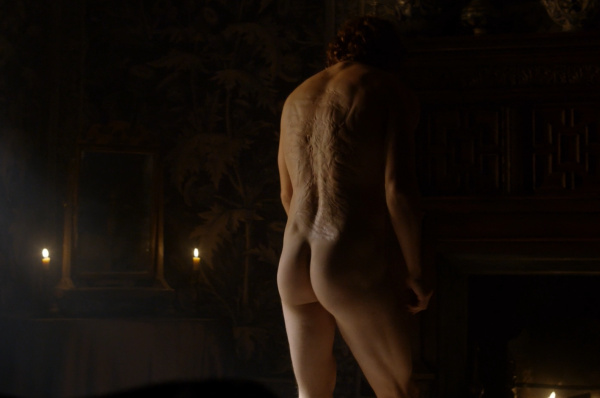 In an interview Sam did with Glamour, ahead of the new season, he was asked about the time the author of the series, Diana Gabaldon, publicly said his behind was… "A Fine Ass."
"I'd say this: Diana Gabaldon has very good taste, and she would know a fine ass if she saw one. [Laughs.] Really, I feel very fortunate that she's given me that title. And if that's what you're looking for, season three won't disappoint."
Sam was also asked whether that fine ass needs any special treatment or a workout regime – and Sam surprised us all by revealing he's using… a Booty Band.
A strict diet of fried foods is key for fullness. [Laughs.] No, but I do tailor my workouts. There is something very physical about Jamie, and he is probably bigger than I would be in real life.

Also, I just discovered the booty band, and well, you might find one in my bag. It really works.