UK Reality TV star Sam Callahan would probably rather forget his leaked sex videos from last year – but it'll be harder than ever, as he now has a permanent reminder… tattooed on his body – thanks to a cheeky friend.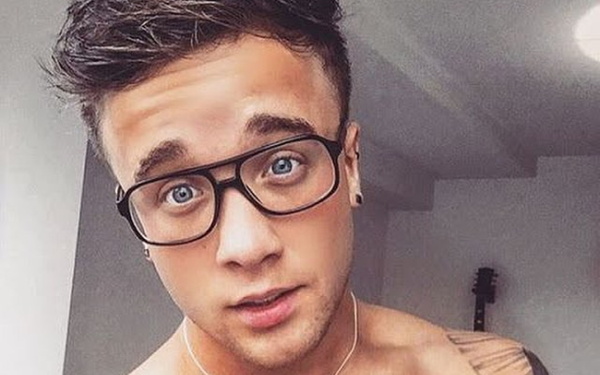 23-year-old Sam Callahan was a contestant on the British version of X-Factor in 2013, and is now also a model. Last year, a Twitter account (since banned) had offered to sell videos of Callahan in his bed, pleasuring himself.
Out of those videos, some VERY explicit GIFs (involving a fully naked Callahan and, well, a finger) eventually spread like wild-fire across the internet.
Recently, Sam appeared on MTV's Just Tattoo Of Us – a TV show where friends design tattoos for each other, and then each one of them actually gets that tattoo – while blindfolded.

Sam went on the show with his good friend Jude Read. When it was time for Sam to take off his blindfold, the first thing he said was – "Fuck you man."
https://www.instagram.com/p/BaU0HAuAxQR/?taken-by=itssamcallahan
The reason? Sam's new tattoo, designed by Jude, is of a webcam with devil horns – as he explained:
"It's obviously a webcam with horrible horns on it. Sam was caught on Skype doing naughty things to a girl, it went out in the media and Sam's done his best to push it away.

I just thought I'd put it there to remind you, what goes around, comes around in life, so try not to make any more mistakes."
When asked about the video, Sam explained – "I thought I trusted someone, I got caught on Skype with them and then they videoed it and put it everywhere. That was like the worst moment of my life."
Oh well – at least he'll remember not to do it again. Maybe.