There are some men out there who are just so sexy, that everything they do becomes sexy. Such is Ross Lynch, the 21-year-old musician and former Disney Channel star, who posted a video of himself brushing his teeth – shirtless of course – and it's hotter than you think.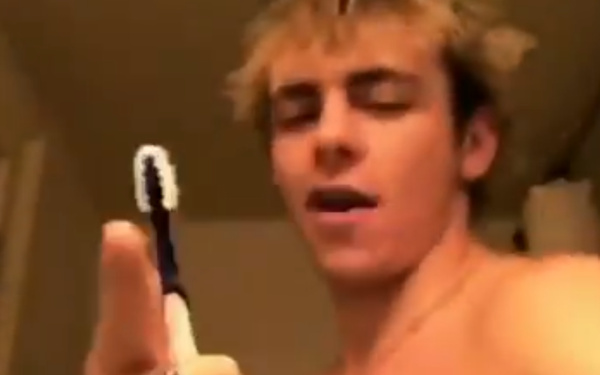 Ross Lynch's first claim to fame was on Disney's Teen Beach Movie, but he's also a member of the "R5" band, made up of Ross and his family – Riker Lynch, Rocky Lynch, their sister Rydel Lynch, and their friend Ellington Ratliff.
Recently Ross ditched his Disney persona, playing gay serial killer Jeffrey Dahmer, in the indie film My Friend Dahmer.
And while this new Instagram video isn't as raunchy as the recent videos of Ross dancing around in his tight undies, it's still pretty charming to watch Ross dance around with his toothbrush, to the sounds of "A Night to Remember".
[IG STORY] "🚿" Song: "A Night To Remember" by Shalamar (via rossr5) pic.twitter.com/eBegwrjZM3

— Ross Lynch News (@DailyRoss) October 30, 2017
Want some more Ross? Here's his "I woke up like this" face –

And then – his "I haven't slept and it was worth it" face… Hmm…