Ricky Martin, the successful singer and actor, is getting ready for a long set of concerts in Las Vegas – and in the meantime, he's preparing by… getting naked, and posting the sexy photo on Instagram, to his fans' delight.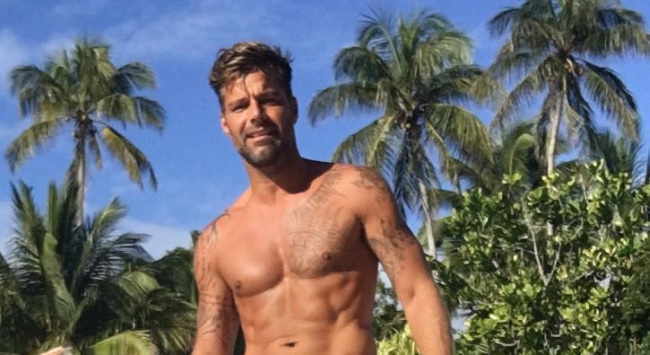 At 46-years-old, Ricky Martin looks as hot as ever. The Puerto Rican singer came out publicly as gay in 2010, after years of dancing around the issue. "I am proud to say that I am a fortunate homosexual man. I am very blessed to be who I am", he wrote at the time.
Known for such hits as "Livin' la Vida Loca", "She Bangs", and many others, Ricky is also an actor, and is set to appear on Season 2 of American Crime Story: The Assassination of Gianni Versace.
Meanwhile, we get to enjoy this lovely view:
Want some more? there's this –
And another hot one –
As well as this throwback from National Coming Out Day: