Back in May, former Glee star Darren Criss posted a photo that spread like wildfire all over the interwebs – him naked, with a Speedo (barely) covering his private parts.
Now, Darren finally tells the story behind that raunchy photo – "so I'm looking at myself in the mirror thinking this is too funny…"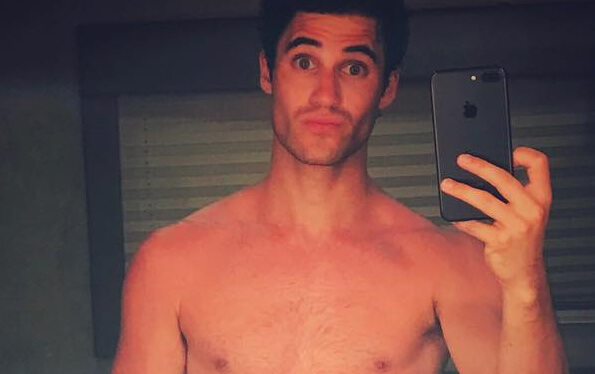 On Glee, 30-year-old Darren Criss portrayed gay high school student Blaine Anderson. Soon, we're going to see him on the next season of Ryan Murphy's American Crime Story – The Assassination of Gianni Versace in the role of Andrew Cunanan, who killed the famous fashion designer.
Speaking on The Ladygang Podcast, Darren says that infamous nude photo was taken on the set of the new show, as JustJared reports.
"I was wearing this ridiculous red Speedo thing", he explains, "and thank god it was for the show because pictures had come out, the paparazzi had caught us."
"We're shooting a scene on the beach and it's Miami. It's fair game, we're out in the open so there are photos of me in a scene with Max Greenfield and I'm in this red Speedo and I look kind of ridiculous.

We're all kind of giggling about this on set, like, 'Oh my god, this is getting picked up.' And I kind of wanted to take it back for myself.

At the end of that day, I was completely sunburned and was essentially the same color as the Speedo and so I'm looking at myself in the mirror thinking this is too funny.

So after those photos went out, I was like, 'I have a better photo.' So that was that."