Singer and actor Ricky Martin was wonderful this year on Season 2 of American Crime Story: The Assassination of Gianni Versace. But there was one thing we didn't get to see (or maybe we did… time for some slow-mo!) – turns out, he got, ehm, "excited" while in bed with a model, during filming.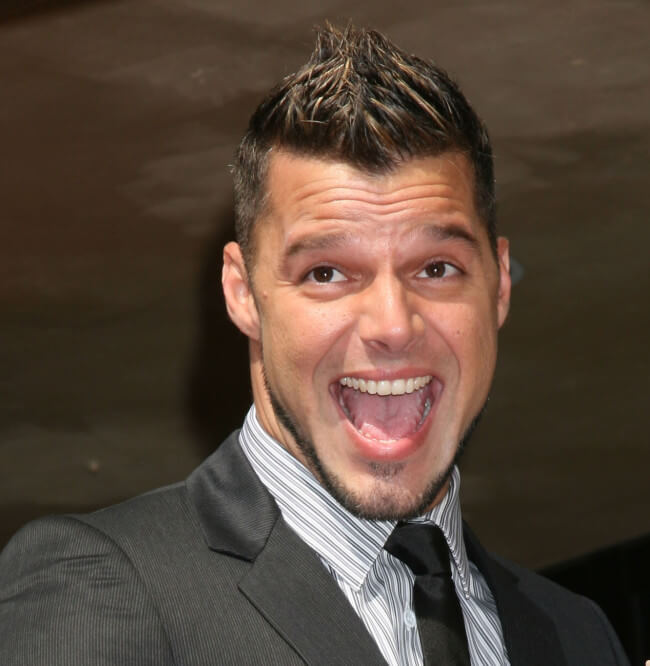 46-year-old Ricky Martin came out publicly as gay in 2010, after years of dancing around the issue. "I am proud to say that I am a fortunate homosexual man. I am very blessed to be who I am", he wrote at the time.
In ACS, Ricky portrayed Gianni Versace's long-time lover. In one raunchy scene, Ricky and a male model are having sex on the bed while Gianni is watching (or, actually, drawing new designs).
Speaking with The Sun Herald, as Metro reports, Ricky says that scene brought on a hard moment (pun intended) –
"There was a beautiful model next to me in bed and so I did some method acting. I got a little bit excited."
But was he embarrassed? Not at all. "The exhibitionist [in me] was acting up", Ricky says, "because there were 40 people running cameras. I used to always ask, 'How do actors do it?' But now I know how they do it."
Here's a clip from that scene: