Sex in mainstream (and popular indie) movies is often a very conservative ordeal – at best, we usually see some dark silhouettes and the occasional bare ass.
But while some movies have been pretty provocative (showing real male masturbation, for example), some have taken it a step further – with full-on, explicit (to a point) orgies.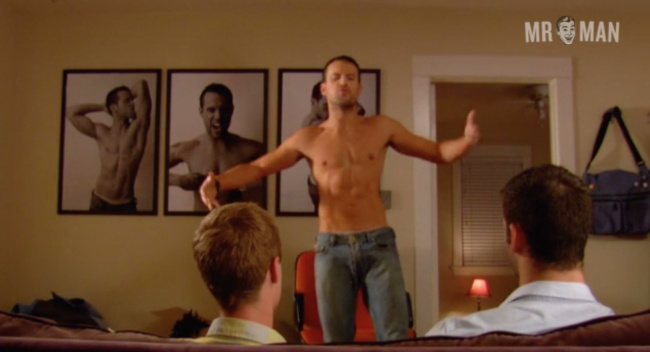 How many penises make a crowd? Three? Four? Film and television directors have tackled this important question in titles like Dante's Cove, Hustler White, Shortbus, Eating Out: All You Can Eat, and Interior. Leather Bar.
Here's a quick look at some of the hottest, most memorable group scenes on cinema and TV. (We can't show you the REALLY explicit nude parts – so for those, you'll have to head over to Mr Man and their dedicated playlist.)
1. Eating Out: All You Can Eat (2009)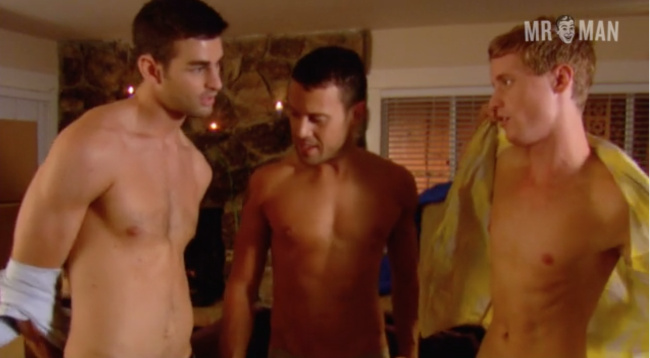 In the past decade, we've seen a string of "gay comedy" films, which often go directly to video, or do the festival route. These romantic comedies are not only amusing but also often include pretty explicit sex scenes.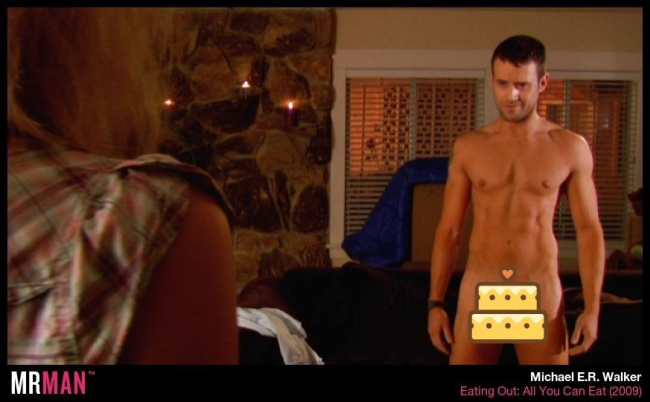 Hence the orgy scene in Eating Out: All You Can Eat, directed by Glenn Gaylord (such a fitting name), and starring Chris Salvatore, Michael E.R. Walker, John Stallings and Daniel Skelton.
See the NSFW parts right here.
2. Another Gay Movie (2006)
Another sexy gay comedy, this film, directed by Todd Stephens, tells the story of four gay high school friends who make a pact to lose their virginity before they go to college.
Other than a sexy threesome, the film also has some surprising cameos – including UK TV host Graham Norton. The sequel, Another Gay Sequel: Gays Gone Wild! featured a cameo from gay porn star Brent Corrigan.
See the NSFW parts right here.
3. Shortbus (2006)
This seminal movie from 2006, directed by John Cameron Mitchell (who later became a prolific TV director), was way ahead of its time in mainstream Hollywood, depicting the relationships – and pretty explicit sex lives – of a group of New Yorkers.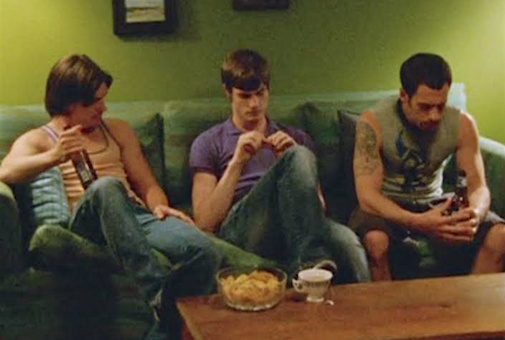 The gay couple in the film, James (Paul Dawson) and Jamie (PJ DeBoy) decide to open the doors of their relationship by inviting in a third partner – and things don't go exactly as planned.
See the NSFW parts right here.
4. Dante's Cove (2004)
Dante's Cove was a "gay supernatural soap opera" series that aired for three seasons, between 2005 and 2007, on LGBT cable channel "Here TV".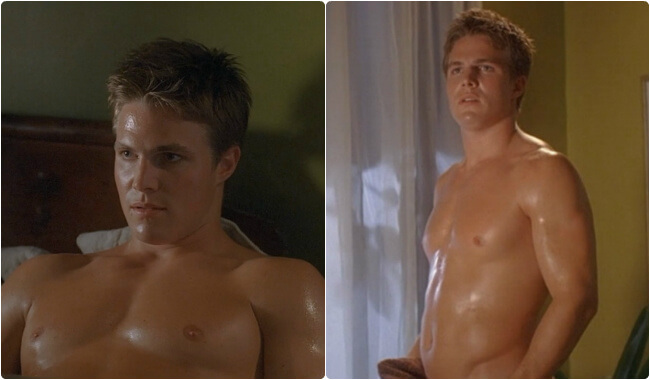 It told the story of "a young gay couple seeking to be together and to overcome the dark mystical forces that conspire to separate them."

And while it featured a rich ensemble of sexy men (who partook in orgies), the highlight was Stephen Amell, who later became none other than the Green Arrow on the CW series.
See the NSFW parts right here.
5. Hustler White (1996)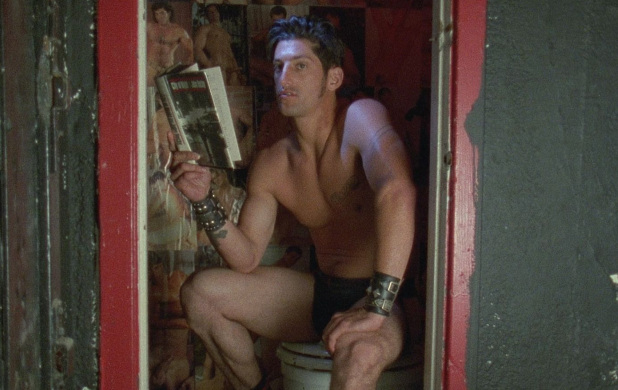 Hustler White was written and directed by Rick Castro and the famous queer creator, Bruce LaBruce. Tony Ward plays in an "homage to classic Hollywood cinema"  that takes place in the world of male prostitution, and it not only included a very explicit masturbation scene – but an orgy scene as well.
Watch the NSFW version of the Hollywood Orgies playlist over at Mr Man.